Looking for new customers?

Let's build a Sales Lead System that generates
a steady stream of qualified leads every week.
Download our FREE report, Generating Sales Leads
Direct Marketing & Digital Direct Response – copy, creative, campaigns
We apply the power of direct response to direct mail, email and online marketing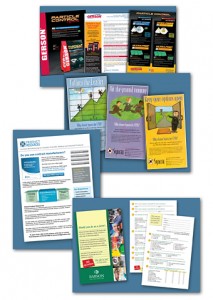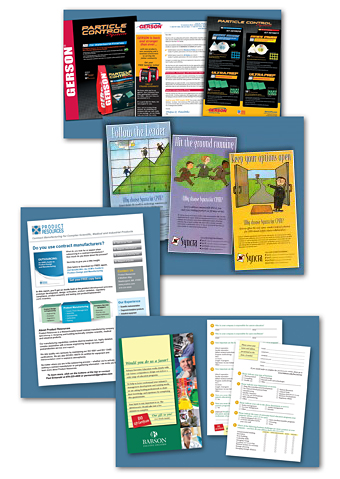 Direct response is measurable advertising and marketing.  It is the most accurate way to assess the performance of a particular ad, mailer, message or audience segment.
You may think of it as a direct mail discipline but that's just where it earned its reputation.  Direct response can and should apply to all media.
We provide direct response copy/creative services and complete campaigns.
"I've known Bob McCarthy professionally for over 25 years. He first helped us develop a B-to-B direct mail lead generation program for our software business. Within 90 days, Bob developed lead programs and internal scripts that allowed us to move from an expensive direct field model to a lower cost inside sales team approach.
"Our revenues increased while our costs went down."
Chuck Page, COO
Darling Consulting Group
Direct Mail Services
For close to 30 years, we've been planning, creating and executing direct mail campaigns for business-to-consumer (B2C) and business-to-business (B2B) companies as well as non-profit organizations (mostly fundraising).
Strategic Planning
Direct mail is a methodical, detail-oriented marketing channel. To be successful, you need a plan that addresses all key elements like your mailing list, offer, format, message, response channels, budget and schedule.
Creative Services
Your mailer communicates your message and your brand. As part of our creative services, we'll help choose a mailing format and develop a message platform. We'll also help with your landing pages and lead magnets (if needed).
Mailing List Research
Before you begin to look for lists, you need to develop a customer profile that identifies both the demographic and behavioral traits of your best customer. Then we find lists that match your profile.
Production Management
Getting your mail out the door calls for the coordination of your mailing list, data processing, printing, addressing and mailing resources. We have the vendors in place to get your job done on time and on budget.
Freelance Copywriting
For agencies and clients that have graphic design services in-house, we offer our direct mail copywriting services on a freelance basis. We have extensive experience with direct mail sales letters and fundraising letters.
Response Analysis & Testing
Regardless of the response, every direct mail campaign will produce data that can then be used in planning subsequent campaigns. We will help you structure a testing strategy to help improve your long-term results
Digital Direct Response Services
The Internet Age has introduced marketers to a wide variety of powerful marketing tools to reach new audiences and generate more leads at a lower cost. We can help you explore those options.
Search Marketing

Online Advertising

Content/SEO
Content/SEO is a long-term marketing program designed to generate organic (free) traffic through website/blog content, social media sharing and SEO optimization.
Google (Google Display Network)
Google offers its display network of millions of websites for your online advertising. Use multi-size banner ads to reach your best prospects. Choose from multiple targeting options.
Local Search
Local Search is for businesses that sell locally. It combines the use of search engine listings, page optimization, directory consistency and local customer reviews.
Facebook
Facebook is the most popular social media platform on the planet. But it's not just for social media posting. Now you can buy advertising on the platform – and we can help.
Paid Search (Google Adwords)
Paid Search is your fastest path to getting listed on search pages, but it costs you money. Combines keyword selection, ad creation, bidding and ongoing adjustment.
Remarketing/Retargeting
An estimated 95% of visitors to your website will leave without ever contacting you. Doesn't it make sense to stay in touch with those people? With Remarketing, you can continue to advertise to your previous website visitors.
Email Marketing Services
Think about it.  You get a lead, you follow up and you learn the lead is not likely to buy now, but does have a long-term interest.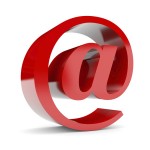 So you put the lead down for a follow up in three or six months.  And then what happens?
You get busy and focused on more urgent matters and, before you know it. the lead falls through the cracks.
A drip email or email newsletter will help keep you in touch with all your leads – even if your sales person gets distracted with other matters.
We can help you set up, create and implement your own email marketing program.
==============================================================================