Looking for new customers?

Let's build a Sales Lead System that generates
a steady stream of qualified leads every week.
Download our FREE report,  Generating Sales Leads

Targeted Outbound Prospecting with Direct Mail and Email Campaigns
Online marketing and social media may have captured the attention of marketers these days, but when you need results – immediate and measurable results – nothing beats direct mail and email marketing.
Let us show you how you can use targeted direct mail and email for lead generation, lead nurturing, survey prospecting, brand building and fundraising.
Learn more by scheduling a FREE Strategy Session.
Full-Service Campaigns

Strategy & Creative Services

Turn your entire direct mail or email campaign over to us – from list building to creative to our full production services.

We'll get your project out the door and help you track your response to measure performance.

Continue reading below …

If you prefer to manage your own campaigns, you can still use our strategy and creative services for your direct mail or email campaigns.

We offer copywriting and graphic design services in conjunction with our direct response strategy.
Fill your Marketing Funnel with a Steady Flow of Qualified Sales Leads

Direct Mail Campaigns
Direct mail still packs a punch.  Choose from multiple mailer types – letter mailers, postcards, self-mailers and larger presentation formats.

Email Campaigns
Email is the communication vehicle of choice for most business executives.  Let us help you reach your best prospects with a targeted and measurable email campaign.

Multi-Touch Campaigns
Capture the attention of your best prospects with the repeat messaging of a multi-touch direct mail or email campaign.

Integrated Campaigns
Give yourself the best chance of success with an integrated direct mail and email campaign. Use any combination of mail and email – and schedule them for maximum impact.

Survey Campaigns
Use prospect surveys to collect lead qualification data on your best prospects.  Give your sales team contact information they can use.
"I've known Bob McCarthy professionally for over 25 years. He first helped us develop a B-to-B direct mail lead generation program for our software business. Within 90 days, Bob developed lead programs and internal scripts that allowed us to move from an expensive direct field model to a lower cost inside sales team approach.
"Our revenues increased while our costs went down."
Chuck Page, COO
Darling Consulting Group
Explore these Other Lead Generation Options
Leads can be generated in many ways.  We like direct mail and email because they allow you to pre-qualify your target prospects before you invest in your promotion.  But we can help you with these tactics as well.
Google Search



Print Advertising
Self-Editing Websites
Google Search is the new Yellow Pages and you can't afford to miss out. Let us help your business get "found" when people are searching for the products or services you sell.
More … 
Print advertising has taken a hit in recent years, but for some companies, it's still highly effective. Let us turn your print ads into measurable direct response ads. More …
WordPress has given everyone the ability to update and edit their own websites. We can help you build a WordPress website and show you how to edit it yourself.
More …
Use Lead Nurturing to Engage your Prospects through the Sales Cycle
You've put the time and money into generating those leads.  Don't let them fall through the cracks.  Protect your investment with these lead nurturing follow-up programs.
Drip Email
Create a series of emails that go out to your new leads on a pre-arranged schedule.  Set it up once and stay in touch over several weeks or months.  Then build multiple sequences for different industries, job functions or positions in the sales cycle.
Email Newsletters
Build your reputation as a leading authority in your field and stay in touch with an informative, helpful email newsletter.  Maintain your presence with your whole list over the long haul.
Remarketing Campaigns
As new visitors come to your website, don't let them forget you after they leave.  Use remarketing to push online banner advertising to all of your past website visitors.  Send different ads to prospects based on interest level.
Jumpstart your Marketing Automation with our Copy and Design Services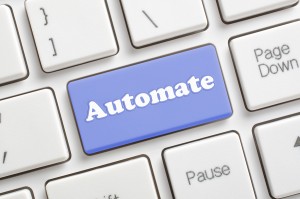 If you're using one of the many Marketing Automation platforms – Marketo, Eloqua, Hubspot to mention just a few – you know how difficult it is to take full advantage of this technology.
These platforms allow you to integrate your lead generation and lead nurturing activities – your drip email sequences, landing pages, confirmation pages, ebooks, remarketing ads, case studies and call scripts.
But who's going to write and design all of this stuff? We can help. Here's how …
==============================================================================