Looking for new customers?

Let's build a Sales Lead System that generates
a steady stream of qualified leads every week.
Download our FREE report, Generating Sales Leads
Direct Mail & Direct Response Marketing – campaigns, creative, coaching
Use this mix of traditional direct marketing with digital direct response to build an end-to-end sales lead system.
Put our 30 years of direct mail experience to work for you in collaboration with a comprehensive Google Adwords campaign and email marketing lead nurturing program.
Or use us to support your copywriting and creative needs.
If you'd like to discuss a project, click here to request a FREE Strategy Session or call Bob McCarthy at 508-473-8643. Okay, so let's get started …
Direct Mail



Google Adwords

Email


Copy/Creative

Campaigns
Creative-Only
Consulting

Paid Search
Banner Ads
Remarketing

List Building
Drip Email
Lead Nurturing

Direct Response
Content
Collateral
Direct Response Strategy/Creative that Connects with your Audience

Direct Mail Campaigns
Direct mail still packs a punch. Choose from multiple mailer types – letter mailers, postcards, self-mailers and larger presentation formats.

Email Campaigns
Email is the communication vehicle of choice for most business executives. Let us help you reach your best prospects with a targeted and measurable email campaign.

Multi-Touch Campaigns
Capture the attention of your best prospects with the repeat messaging of a multi-touch direct mail or email campaign.

Integrated Campaigns
Give yourself the best chance of success with an integrated direct mail and email campaign. Use any combination of mail and email – and schedule them for maximum impact.

Survey Campaigns
Use prospect surveys to collect lead qualification data on your best prospects. Give your sales team contact information they can use.
"I've known Bob McCarthy professionally for over 25 years. He first helped us develop a B-to-B direct mail lead generation program for our software business. Within 90 days, Bob developed lead programs and internal scripts that allowed us to move from an expensive direct field model to a lower cost inside sales team approach.
"Our revenues increased while our costs went down."
Chuck Page, COO
Darling Consulting Group
Capture more leads with fully automated Landing Pages & PURLs
Whether you're using direct mail, email and any form of outreach, if you want response, you should have some type of landing page.
But don't think of a landing page as just a single web page. You also need a thank you/download page, a confirmation email and lead notification email. All of these elements will work together to give your visitor a satisfying experience.
Generic Landing Pages – provide your prospects with a fast, simple and automated way to respond to your call to action.
Personalized Landing Pages (PURLs) – provide a new level of landing page by including personalization on your page.
Of course, a landing page isn't the only method of response. We also recommend reply mail, phone and, for retail businesses, walk-in response.
Copywriting Services to Serve your Marketing Automation Platform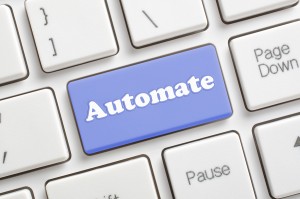 If you're using one of the many Marketing Automation platforms – Marketo, Eloqua, Hubspot to mention just a few – you know how difficult it is to take full advantage of this technology.
These platforms have amazing potential to drive new business, but only if have the creative resources to develop all the necessary content – drip email sequences, landing pages, confirmation pages, ebooks, remarketing ads, case studies and call scripts.
We can help. Here's how …
==============================================================================