Direct Mail Campaigns – targeted, tangible, responsive, measurable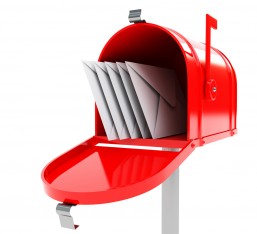 Direct mail is a powerful channel for getting your message into the hands of your best prospects.
Through careful targeting, persuasive messaging and proven direct response techniques, you can use direct mail campaigns to generate a consistent flow of new sales leads.
Direct mail allows you to:
Use targeted mailing lists matched to your best prospects
Choose from letter mailers, postcards and self-mailers
Deliver a tangible message to your audience
Mail any quantity at any time
Generate an immediate response
Track and measure performances
Test individual components of your campaigns
We can help you with every element of your direct mail campaign – or just the parts you need.
Find the Services that Fit your Needs
New Campaigns – we can help you plan, create and execute a new direct mail campaign
Strategy
Creative
Production
Existing Campaigns – we can help you improve the results of an existing direct mail campaign
Monthly Programs – we can help you implement an ongoing month-to-month direct mail campaign
Ongoing Campaigns
Coaching
Learn more about Direct Mail Marketing
 Your Objective

Don't overlook this.  Direct mail campaigns vary greatly with your objective.  The most common objectives for direct mail include:

Lead generation – you need people to demonstrate an interest in what you sell
Order generation – you need orders, paid orders
Traffic building – you need visits to your store, event or trade show booth
Subscription selling – you need trial or paid subscribers to a continuing publication or data source
Membership building – you need trial or paid members to an organization
Fundraising – you need new donors or renewal donors for a non-profit

Within each of these objectives are sub-objectives to fine tune your mailing.  We can help you identify your objectives and sub-objectives.


Mailing Lists

Most agree that your mailing list is the most important part of any direct mail campaign.  Lists can be broken down in several ways:

House List – a House List is your list of customers and prospects, people who have engaged with you on some level. Because of your relationship with the people on this list, you can expect much higher response from direct mail.

Outside Lists – there are countless mailing lists available that you can rent or purchase for your direct mail campaigns. The trick is finding the right list or lists.  Outside lists fall into two broad categories:

Compiled Lists – these are demographic lists, based on the profile of the contact
Response Lists – these are behavior lists, based on actions taken by the contact

We can help you research and acquire any list you may need.
Offers
The offer is the secret sauce to direct response.  It's what gets people to respond.  Every direct mail campaign needs an offer.  Which offer you use will depend on the objective of your campaign.
For lead generation campaigns, the most common offer is what we call a "lead magnet."  A lead magnet is an informational report, guide, ebook, tip sheet – something that provides the prospect with helpful information on a topic related to what you sell.
Every business should have at least one lead magnet that can be used not only in direct mail, but across all marketing channels.
We can help you develop your offer – and, if needed, create your lead magnet.
Formats
Direct mail comes in many formats – from sales letter mailers to folded self-mailers to postcards.
Choosing the right format for your direct mail campaign will depend on a variety of factors – including your objective, your product or service, your audience and your budget.
We work with all formats – and can help you decide which is best for your campaign.
Here are nine common direct mail formats:
Copywriting and Creative
Creating a successful direct mail package takes more than good writing and design skills.
It also requires a deep understanding of direct response and the sales process.
Your creative team should play a role in the development of your offer and in the selection of your format.
We provide complete copywriting and creative services for your direct mail campaign.
Print/Mail Production
Every campaign eventually has to be printed and mailed.  Projects will vary in cost and complexity depending on the format you select.
Sales letter packages typically involve the printing and inserting of several elements that all need to fit together in an outer envelope.  Conversely, a postcard is a single piece of printing with no envelope.
Several other factors need to be considered:
Personalization – how much personalization do you want to use in this mailing? Personalization can improve response but at an additional cost.
Compatibility – will all the pieces fit together? When developing a letter package, you need to make sure all elements will fit properly into the outer envelope.
Postage – will mail first class or standard mail? Standard mail is cheaper but comes with some disadvantages to first class mail.
Presorting Discounts – if you comply with certain postal regulations, you may qualify for some significant postage discounts.
Response Channels
To maximize response from your campaign, you need to consider how you want people to respond.  Generally speaking, the more response options you provide, the better your response.
Most marketing campaigns today provide online response with the use of dedicated landing pages or form pages on your website.  You promote your offer and then send interested prospects to the page to fill out a form.
This is a very efficient response channel, but it's not the only channel.  Many people still like to use reply mail, the phone or the fax to respond. In retail businesses, responses are delivered in person.
We provide multiple response channels – including landing pages, reply mail, telephone, fax and walk-up response.
Testing
Testing allows you to prove or disprove assumptions in your marketing – making you, in the long term,a smarter and more profitable marketer.
But effective testing takes discipline and an understanding of what to test, when to test and what to do with your results.
We create testing components within all of our direct mail campaigns.
How to Get Started
To discuss your plans for a direct mail campaign, call Bob McCarthy at 508-473-8643 or send him an email to bob@mccarthyandking.com.  Or click on the button below