Services & Pricing
Fundraising & Marketing Services for Non-Profits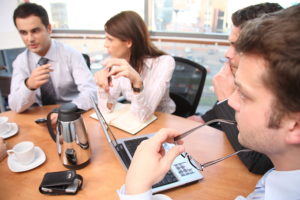 Fundraising is the lifeblood of every non-profit organization.
Through the generosity of donors and supporters, non-profits are able to fulfill their stated missions and serve their communities.
While fundraising may not be the only source of funding for a non-profit, it is an important one.
If you're responsible for fundraising development at your organization, please take a few minutes to learn about our fundraising creative and production services.  Then let's take a minute to talk.
Fundraising can take many forms
Every non-profit organization does it differently, but most build their fundraising around a combination of donor renewal campaigns, focused capital campaigns, matching gift campaigns, mailing label campaigns, new donor acquisition campaigns, major gift efforts and fundraising events.
We can help you create and implement these campaigns through a mix of:
direct mail
email
online advertising
print advertising
website development
collateral development
A Focus on Donors
At the core of every fundraising program is the donor database.  By all measures, this is the single most important asset of a non-profit – and should managed with care.  Every donor database should include:
Current Donors
Non-profits generate the greatest amount of revenue when targeting the current donor file.  This is a database of database of people who have already donated to the organization's cause, and as such, are likely to donate again – and again.
Current donors are targeted for general revenue annual campaigns as well as capital campaigns designed to generate money for specific projects.
The challenge is to tap the donor file for maximum revenue without antagonizing donors with excessive requests.
A donor file will include all donors to the organization based on their past donation history. With donor history, donors are associated with an average gift size – and direct mail messaging can be tailored to that gift size.
Large Donors
Many organizations will reach out to wealthy individuals, foundations and other organizations for large gifts.
Major gift campaigns are largely conducted on a one-to-one basis with an organization's representative reaching out to potential donors by phone and in-person.
Lapsed Donors
A donor file will also include lapsed donors – past donors who have not donated in several years.  Occasionally, a non-profit will target this subgroup with direct mail hoping to bring them back into the fold.
New Donors
Even with the best effort, many donors move on after a period of time – so every organization needs to have a program in place to replace those donors.
This is known as a new donor acquisition program.  New donor acquisition direct mail campaigns can be frustrating for a non-profit because they seldom generate any meaningful revenue.  In many cases, acquisition mailings are break-even at best.  But they are important because you need to replace lapsed donors with new donors on a regular basis.
Volunteers and Supporters
Of course, a non-profit's database may include more than donors.  It could also include volunteers and other supporters.
While these people are not necessarily making donations, they are contributing greatly to the cause – and need to be kept informed of all activities and developments.
They are also likely to play significant roles in community fundraising activities such as auctions and walkathons.
Marketing Channels
Whether for fundraising or general communications, non-profits used a variety of marketing channels, including:
Direct Mail
Direct mail has been the primary vehicle for fundraising programs over the years.  Even today, with the emergence of email and online marketing, direct mail remains a cornerstone of fundraising activity.
Fundraisers use various techniques with direct mail, including varying the "ask" amounts donations forms and offering premiums as incentives.  Some incentives are sent with the mailer, others are sent after a donation is made.
The most common direct mail format used by fundraisers is the so-called letter packages that includes:
#10 envelope
2-page letter
donation form
#9 reply envelope
Options may include different size envelopes, different levels of personalization and the use of brochures or other inserts.
Email
While email has yet to prove to be as persuasive as direct mail in producing donations, it does offer many advantages – specifically, speed and price.  Email can get delivered in just seconds and can be produced for just pennies.
Most non-profits use email for general communications with their communities – to send newsletters, announcements, event promotions, success stories and organizational updates.
Online Advertising
Online Advertising offers a low-cost way to reach future donors.  Using the Google Display Network, non-profits can connect with these prospective through a variety of innovative targeting methods.
Then as interested prospects click on an ad, they are taken to your website or landing page where they can sign up as a volunteer or supporter, or respond with a donation.
Remarketing/Retargeting
When someone visits a non-profit's website, that is a strong indication that visitor is interested in the cause.
With Remarketing, non-profits can stay in touch with past visitors through online advertising.
Websites & Landing Pages
Websites are a key informational source for every non-profit.  Visitors come to the website to learn more about an organization's cause.  The website should be focused on telling the organization's story and persuading visitors to join the cause.
Aside from providing information, the website should also be designed to identify supporters and provide a simple process for donating.
In some cases, a dedicated landing page is more efficient for acquiring volunteers, supporters and donors.
Print Advertising
Although print advertising is considered a bit "old-school" and somewhat limited, it can still play a role in a non-profit's marketing effort.
It's not a priority but don't dismiss it out of hand.
Collateral Development
Printed materials are still necessary as handouts for events and meetings; also as presentation or leave-behind materials for one-on-one meetings.
Our Services
We work with non-profits through a variety of arrangements – with individual campaigns, individual services or an ongoing array of services.
Our full-service program is a month-to-month program that may include any combination of the following:
Strategic Planning
Project Management
Testing Strategy
Copywriting
Graphic Design
List/Media Research
Print/Mail Supervision
Results Analysis
Our Fees
We hesitate to get too precise about pricing without knowing more about your needs, but for the range of services described above, fees range from $1,500 – $5,000 per month (6- or 12-month contract).
Pricing will vary with scope of work, selected services and scheduling needs.  For example, at the low end, our services are mostly cover strategic planning and program management, while at the high end, our services would also include copy and design.
If you feel this full-service solution is more than you need or can afford, you may want to visit our individual pages for direct mail, online marketing, email or copywriting services.
Let's Discuss
To learn more, or to tell us about your own needs, please contact Bob McCarthy at 508-473-8643 or bob@mccarthyandking.com