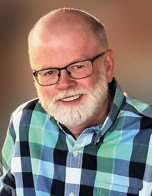 It starts with your funnel – or at least it should
Hi, I'm Bob McCarthy. I have spent most of my career generating leads for my clients using a combination of direct mail, digital marketing and sometimes even print.
But what I've learned over the years is that while these campaigns are important, the real focus should be on what happens AFTER the lead comes in.
Introducing Funnels First.
Funnels First is a simple marketing strategy that says get your follow-up process (your funnel) in place BEFORE you start generating leads.
It's only common sense. You don't want to spend time and money generating new leads if you don't have a way to properly manage those leads. Too many leads will either fall through the cracks or at least not get the attention they need to convert them into customers.
On this website, you'll see we create Lead Generation and Lead Nurturing programs using three groups of services – Direct Marketing, Digital Marketing and Automated Lead Funnels. 
We look forward to helping you.
Direct Marketing
Nothing beats the targeting of one-to-one direct mail. Let us create and execute an ongoing direct mail program that connects with your target audiences and delivers consistent results every time.
READ MORE
Digital Marketing
Digital marketing brings many marketing opportunities to your business – from SEO and paid search ads to banner ads and social media – all of which can tracked, measured and improved.
READ MORE
Lead Funnels
Lead funnels help marketers build relationships with their new leads as they pass through the sales process.  With landing pages, drip email and retargeting ads, let's keep you top of mind.
READ MORE
Feed the Funnel and Start Nurturing Your Relationships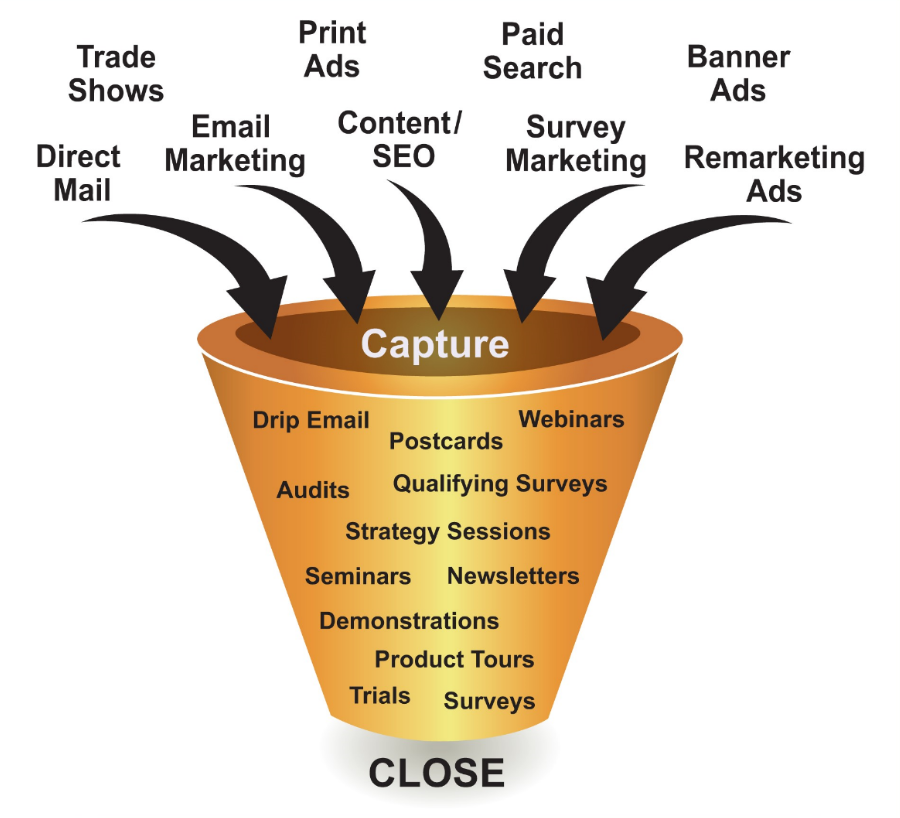 The new marketing model is clear and straightforward.
Use your marketing campaigns – both direct marketing and digital marketing – to generate the initial lead.
This often known as the top of the funnel – or the front end of your marketing.
Then, within the funnel (or on the back end), use multiple touch points to follow-up and stay in touch – and start nurturing those leads as they pass through your sales process.
We start by building your sales process pipeline and then we create a series of marketing messages to support each stage in that process.
"I've known Bob McCarthy professionally for over 25 years. He first helped us develop a B-to-B direct mail lead generation program for our software business. Within 90 days, Bob developed lead programs and internal scripts that allowed us to move from an expensive direct field model to a lower cost inside sales team approach. Our revenues increased while our costs went down."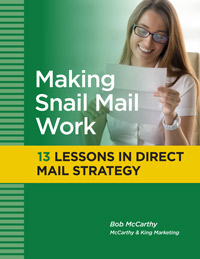 It's easy to get bogged down on the mechanics of direct mail.
From list acquisition to creative to print/mail production, the details can overwhelm you.
But it is the strategic decisions that will have the greatest impact on your success. 
That's what I hope to convey in my FREE guide, Making Snail Mail Work: 13 Lessons in Direct Mail Strategy.
FREE Strategy Session
Looking for ways to begin or improve your direct mail or digital marketing?  Need help building your lead funnel?
We offer a FREE 60-minute Strategy Session (via Zoom) where we will take time to learn about you, your business and your sales/marketing needs. We will then walk you through the entire process focusing only those parts that are relevant to you.
There's no obligation. It's just an opportunity to get to know each other, and hopefully give you some ideas for moving forward.