Need a system for generating leads,
booking appointments and closing sales?
Let us show you how.
Direct Mail & Digital Marketing
Campaigns – Creative – Coaching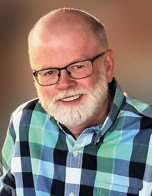 Thanks for visiting. I hope you find something useful here.
You may notice this website is largely about direct mail because that's what we've been doing for more than 30 years. Even in this new digital age, direct mail is still a highly effective and popular marketing channel. Of course, it's not the only channel and we like having more than one tool in our toolbox. That's why we also offer email marketing and digital marketing as part of an integrated system.
We offer these services – in the form of campaigns, creative and consulting – on behalf of our business-to-business, business-to-consumer and non-profit clients.
So, look around … and reach out if you'd like to talk.
Bob McCarthy
"I've known Bob McCarthy professionally for over 25 years. He first helped us develop a B-to-B direct mail lead generation program for our software business. Within 90 days, Bob developed lead programs and internal scripts that allowed us to move from an expensive direct field model to a lower cost inside sales team approach. Our revenues increased while our costs went down."

Still a powerhouse, direct mail gets the attention of your targeted audience like no other marketing channel. Targeted mailing lists. Compelling offers. Attention-getting creative. Complete print/mail productions. Detailed response analysis.

Connect with your prospects as they travel around the web. Combine targeted messaging with pay-per-click to produce measurable results. Google Adwords search campaigns. Google Display advertising. Facebook advertising. Retargeting campaigns.

Your prospects and customers are seeking information to help them make smarter buying decisions.  With a strong content marketing program, you will bring more visitors to your website while positioning you as the expert in your field.

Targeted, fast and affordable, email marketing keeps your organization in front of your best prospects with top-of-mind messaging. Penetrating drip email. Responsive email surveys. Engaging lead nurturing. Informative email newsletters.

Reach out and discover what your target prospects are thinking and planning before you engage with them. Direct mail print surveys. Email online surveys. Information gathering. Database building. Lead generation. Lead qualification.

For clients who need help with a variety of marketing activities – and not a single campaign – we offer Marketing Mix, a month-to-month program that provides strategy, creative direction, production supervision and copywriting.