This free report will help you generate more leads and better leads, produce more sales and repeat business, improve consistency, reduce selling costs and measure everything you do.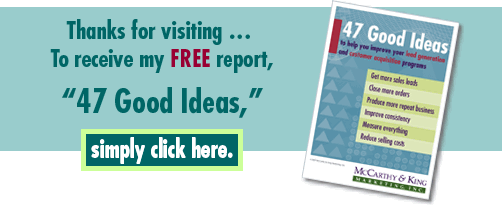 Click Here for our HOME PAGE
How to use Direct Response
to turn your sales & marketing program
into a 'well-oiled machine'
Before you head over to our HOME PAGE, I hope you'll take a moment to read below … and find out how you can transform your current marketing program into a highly functional, fully measurable well-oiled machine.
Whether you're using direct mail, telephone marketing, print advertising, on-line advertising, search marketing or email marketing — or all of the above — I suspect your objectives are a lot like mine:
You want more leads, more orders and more repeat customers — and you want them at a lower cost.
You want to be able to track and measure response — from all media — to help you plan and budget your marketing programs down the road.
You want to be able to control the lead management process to keep your sales people accountable and to make sure they remain vigilantin following up your sales leads.
In short, you want a consistent program that produces a profitable return on your marketing investment.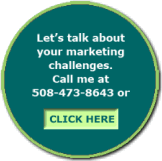 I can help you with all of this. Let me show you how …
The shift toward Direct Response Marketing
My name is Bob McCarthy. For the past 23 years, I have worked with companies and organizations — of all types and all sizes — by helping them build and improve their lead generation, marketing communications and customer acquisition programs.
My specialty is direct response marketing … which means I employ direct response strategies in everything I do — including direct mail, advertising, email, websites, banner advertising and search marketing.
I realize that some companies still rely on traditional image advertising and brand marketing, but I am finding that many more are looking for tangible and immediate results from their marketing efforts.
And they are only able to achieve those results with direct response marketing.
You can put direct response into all of your marketing programs too … and I can show you how.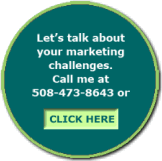 Whether you're starting from scratch, overhauling an existing program, introducing a new product, exploring a new marketing channel or just
looking for some minor tweaks that will produce better results, I can help.
I can work with you and your staff to generate some tangible results right away and to build a system that will continue to produce results for the long haul.
What marketing improvements would you like to see?
Let me ask you a question — actually a few questions …
What do you think of your company's marketing efforts — more specifically, your lead generation program? Now be honest …
Does it produce just the right quantity of leads — not too few and (believe it or not) not too many?
Is the lead flow steady and consistent throughout the year?
Does it produce the right quality of lead — with good conversion rates?
Are your sales people actually following up or just making "eyeball" judgments without a phone call?
Are too many leads still falling through the cracks and out of your control?
Are you tracking your leads from all of your marketing exposures?
Are you measuring your results and testing individual components of your program?
Are you getting feedback or other interaction from sales?
If any of these questions make you feel uncomfortable … or angry … or frustrated … or just disappointed with your results, don't despair because you're not alone. Not by a long shot.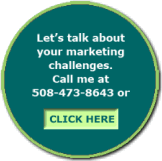 The vast majority of businesses — even the largest (and seemingly most successful) corporations — are constantly in search for a better marketing approach. Just look at how often the big advertisers change their advertising campaigns. They are never satisfied.
But the good news is you can do something about it — and I can show you how.
Let's produce a steady and predictable flow of sales leads — all year long
Do you have marketing campaigns … or do you have a marketing system?
There is a difference. Let me explain.
At many companies, you create a direct mail campaign or a mailing series … you run an ad campaign over several weeks or months … you produce an email campaign or a series of emails …
And then you stop … and wait … for weeks or months … until it's time for another campaign.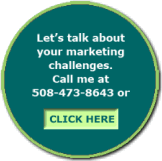 This is NOT the way it should work.
Marketing should be a system … a well-oiled machine producing a steady flow of new sales leads every month of the year.
You expect your sales people to work all year long. Why shouldn't your marketing program be held to same standards?
Let's cultivate and nurture those leads until they are ready to buy.
What does your marketing department do AFTER the sales leads come in?
With far too many companies, leads are sent off to sales with little or no qualifying — and little or no plans for continued marketing follow-up.
The prevailing attitude is that "we produced the leads. Now it's up to sales."
But sales people are human too. They take shortcuts like the rest of us. They pre-judge leads. They forget about the long-term leads. They avoid the difficult leads. They ignore the marginal leads. And they get overwhelmed by too many leads.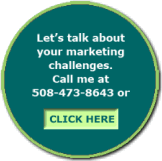 Doesn't it make sense, therefore, to let marketing stay in touch to cultivate and nurture those leads along with way?
You spent good money on these leads. Can you afford to let them fall through the cracks?
Let's keep your pipeline full
By now it should be pretty clear that not all sales leads are working on the same time table.
A few might be ready to buy right now or in the near future, but most have long-term needs. Some, of course, aren't prospects at all.
By qualifying these leads at an early stage, you can decide which leads require your attention immediately and which need to go into the pipeline for future follow-up.
In this way, sales leads rise through the pipeline and are delivered to your sales people when they are ready to buy.
Let's cross-sell, up-sell and re-sell all of your current customers
It's no secret that most businesses depend a great deal on repeat business from satisfied customers.
To a large extent, this is done with no help from marketing. It is simply the result of good product or service performance and good customer relations.
The feeling has always been "when our customers need us, they will call."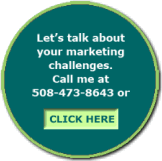 But imagine if you had a marketing program with a built-in method for encouraging repeat business. What if you could increase revenue from each customer by 10 or 20%? How would that impact your balance sheet?
Let's take a look at your business and see what cross-selling, up-selling and re-selling opportunities you're missing.
And let's start measuring everything.
"If you don't measure response, how do you know if it worked and how do you improve upon it?" That should say it all.
One of the key advantages of direct response (as opposed to brand marketing) is that you can measure and test anything and everything.
It's not that difficult and it doesn't have to be expensive or time-consuming — but it does take a commitment to do it.
By measuring your program …
You will look beyond the simplistic response rate.
You will look at qualified response rates and order rates … at cost per qualified response and cost per order.
You will look at comparative response data from different offers, different media, different lists, different formats and different headlines.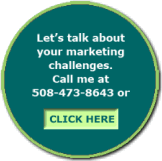 You will be able to see how much every dollar you invest in marketing will produce in revenue and profits.
You will be able to tell with confidence that this is the most cost-effective and productive way to market your product or service in the future — and here are the numbers to prove it.
How I can help
If we work together, you will discover early on that you have the flexibility to decide the level of my involvement.
I understand you may have some in-house capabilities or you might have an outside vendor who has served you well over the years.
That's okay with me.
Since I do most of the work myself, I can easily adapt to each client's situation.
However, if you need it, I do have the ability to provide the full range of services — strategy, copy/design, production — for direct mail, advertising, websites, email, online advertising, search marketing, PR and collateral.
But I'll let you decide where I can fit in.
Full service — without the overhead
If you've ever used an agency, you know that you are paying for a lot of overhead.
Depending on the size of the agency, you will be assigned an account executive (and maybe an account supervisor), an assistant account executive, a creative director, copywriter, graphic designer, a production manager and a list/media researcher.
All on the payroll and all on the clock.
With me, you get my 23 years experience as your account executive, creative director, copywriter, production manager and list/media researcher.
And you'll have access to my team of seasoned professionals (not rookies) that include graphic designers, web experts, list researchers and mailing specialists. These people really know their stuff. I have great confidence in them — and you will too.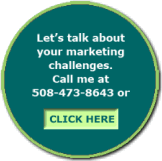 The difference, of course, is that my team is available to me (and you) on an as-needed basis so you don't have to pay the overhead you might expect from an agency.
Plus you know you are getting our first team all the time.
How we can work together
My services are available in three ways — as programs, modified programs, and projects. Let me explain
PROGRAMS
This is an ongoing relationship (of three months or more) in which I work closely with you and/or your staff to help plan and implement any number of marketing objectives.
My work covers a broad spectrum of services including strategic planning, budgeting, scheduling, offer development, list/media research and selection, creative direction, project supervision, testing strategy and response tracking.
Plus, you get my copywriting services for any or all of your marketing materials.
Production services — such as graphic design, printing, mailing services, list rental, media costs, website development and email distribution — are provided to you through my suppliers (unless you prefer to use your own) with no mark-ups.
With Programs, we will establish an approximate number of hours based on the fee which may vary depending on your needs.
But don't worry — I won't nickel and dime you. If I happen to spend extra time on any given month, there won't be any extra charges. In my experience, slower months will follow so it should all work out in the end.
But if for any reason, you don't believe you are getting enough value for your money, you are always free to either cancel or modify our arrangement. All I ask is that you give me 45 days notice.
MODIFIED PROGRAMS
This option is for clients who may want the advice and consultation but would prefer to keep the copywriting and creative work on an as-needed project basis.
In some cases, clients may not want or need our copy/creative services at all because they already have that capability in-house or through another firm.
Under this arrangement, we would establish an ongoing monthly relationship (of three months or more) but we would estimate and invoice copy/creative projects separately as the need arises.
PROJECTS
As you might guess, this is an assignment that is focused exclusively on a single project or, in some cases, multiple projects.
Project-based assignments are best used when clients have a very specific idea of what they want and are less interested in our "big picture" program recommendations.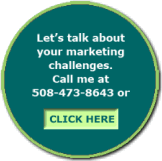 Projects are typically for full-service work — a "soup to nuts" approach meaning that we will do everything from strategic planning to creative to full production.
However, copy-only or copy/design-only options are also available.
Under this arrangement, each project is estimated and invoiced separately.
No long-term commitments — cancel anytime
No matter which option you choose, you should feel comfortable knowing you are not making any long-term commitments.
Programs require just a minimum of three months. After that you can cancel or modify our arrangement at any time — for any reason — with just a 45-day notice.
Projects — which typically take three to six weeks to complete — can also be cancelled at any time. Compensation would then be handled on a pro-rated or work-to-date basis.
Let's get acquainted
If you would like to discuss your marketing and lead generation program — and how we might be able to work together — call me or click here to request a Preliminary Discussion.
Depending on our schedules, I can often meet with you in person (if you're within driving distance of Milford, MA) or we can talk over the phone.
I am looking forward to getting to know your business … to learn more about your company, your products or services, your marketing objectives, your past results, your budget and much more.
I can also send you an introductory questionnaire if you need a little time to prepare.
Of course, there is no cost involved and no obligation to continue any further after we meet or talk.
I look forward to hearing from you. Click here and let's get started.
Sincerely,
Bob McCarthy
508-473-8643
P.S. My industry is filled with experts. Do a quick Google search and you're sure to find all kinds of people who specialize in direct mail, email, websites, search engine optimization, pay per click marketing, banner advertising and so much more.
In my case, I work in all of the areas mentioned above. My specialty is direct response which can — and should — be applied in all aspects of your marketing.
As I see it, if you're not using direct response, you're not measuring what you do. And you're letting guesswork run your marketing program.
If you would like to bring direct response and measurability to your business, call me or click here … and let's start a discussion.