Looking for new customers?

Let's build a Sales Lead System that generates
a steady stream of  qualified leads every week.
Download our FREE report,  Generating Sales Leads

Direct Response & Digital Marketing – campaigns, creative, coaching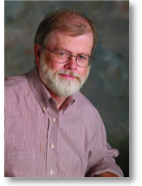 Hi, I'm Bob McCarthy. If you're looking for better results with your marketing and advertising – results that can be tracked and measured – you're at the right place.
We specialize in direct response marketing helping small- and mid-sized businesses generate immediate response in the form of leads, sales, store traffic, website visitors and donors.
Let's talk about your marketing and advertising plans. Call me to arrange a FREE Strategy Session.  
Writing & Design Services

Full-Service Campaigns

Our team of writers and designers are ready to help you with your print and online creative projects.
Find the campaign that matches your needs – and leave the rest to us.  We'll take care of everything.

Sales Letters & Direct Mail Packages


Long-form and short-form sales letters for direct mail and email, plus complete direct mail packages.  

More…

Direct Mail


End-to-end direct mail campaigns include lists, offers, formats, creative, print/mail, response handling and testing. More…

Self-Mailers & Postcards


For a more visual approach to direct mail, let us design your self-mailers and postcards in all sizes and shapes.  More … 
Google Advertising
Reach your audience with online advertising campaigns through Google Search, Display and Remarketing  More … 

Banner Ads & Search Ads


Get on board with online advertising – banner ads for display and remarketing – and text ads for search.  More … 
Email Marketing
Complete email campaigns for lead generation (prospecting) and lead follow-up/nurturing (drip email).  More … 

Landing Pages & Sales Pages


Capture more leads with landing pages and convert those leads into customers with sales pages. More … 
Survey Marketing
Learn more about your target audience and generate qualified leads with direct mail and email surveys.  More … 

Websites & Blogs


Improve your web presence with a new or redesigned website, new web pages or blog posts.   More …
Website/SEO Marketing
Complete website design and development combined with SEO, local search, social media and content marketing.  More …

Customer Stories & Case Studies


Use your customers' experiences to promote your business through customer stories and case studies.  More …
~
Print Advertising
Direct response advertising campaigns for newspapers, magazines, trade journals and free standing inserts. More …

Drip Email & Email Blasts




Build your email messaging with a multi-touch drip email series or individual email blasts.

More

…
Integrated Marketing
Combine multiple campaigns to build a multi-step lead generation/lead nurturing sales program. More …

Email & Print Newsletters


Newsletters are still a great way to demonstrate your knowledge and authority. More …

White Papers & How-to Guides
Build your library with customer-focused white papers, how-to guides, special reports and tip sheets. More …


Brochures & Sales Sheets




For sales calls and trade shows, you still need brochures, sales sheets and other collateral. 

More ..

 Words from a long-time client …

"I've known Bob McCarthy professionally for over 25 years. He first helped us develop a B-to-B direct mail lead generation program for our software business. 

"Within 90 days, Bob developed lead programs and internal scripts that allowed us to move from an expensive direct field model to a lower cost inside sales team approach.  

"Our revenues increased while our costs went down."

Chuck Page, COO
Darling Consulting Group