Content creation designed to build your audience … and your reputation

McCarthy & King Marketing provides content creation services (writing and design) for all kinds of marketing content – white papers, newsletters, blog posts, articles, web pages, case studies and customer interviews.


What is content marketing?
Content marketing represents a new philosophy in marketing – a paradigm shift, if you will – that focuses on providing useful and engaging information for the target audience.
It is a marketing approach that is based on education instead of promotion.
When done right, content marketing can help you:
generate more website traffic and leads
expand your audience and build a list
enhance your credibility and reputation.
Content marketing has not replaced traditional marketing approaches like advertising, direct mail and PR.  But it has eaten into their budgets and marketers everywhere are making it a priority.


Types of Content
Content marketing is purposely non-promotional.  By providing informational and educational materials – as opposed to sales promotion – you can build your reputation as an expert in your field.
Content marketing can take many forms.  Here are just some of the types of content you can create:
White papers
Tip Sheets
How to booklets
Guidebooks
Resource Guides
Step by Steps
Product Profiles
Industry Application Profiles

Case Studies
Customer Interviews
Testimonials
Slideshows
Videos
Surveys
Q&As
Charts

Articles
Web pages
Blog posts
Tutorials
E-newsletters
Podcasts
Infographics
Forms & Templates

Content Marketing – Step by Step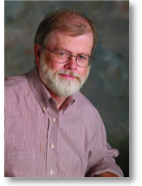 I'm Bob McCarthy.  I wrote my first piece of content back in 1980 (before we started calling it "content").
I was working for an agency developing a booklet for our client Pitney Bowes.  Our job was to create a "tips brochure" that provided helpful hints on how to make the mailroom more efficient.  The final tip was always to buy a postage meter from Pitney Bowes.
What I didn't understand at the time (but what is the centerpiece my work today) is that this piece of content would become the key element (the offer) in a direct mail lead generation campaign.  Lead generation letters would be sent to office managers – and anyone who requests the booklet would become a lead.
The same process is used today in content marketing.  The piece of content is often used as "bait" to capture leads from all types of lead generation efforts – both online and off.   However, today content is also being used to help websites get found through search.
If you are interested in adding content marketing to your business, here is how I would approach it:
Select a product, service or other segment of your business.
If your business does many things, you should probably start by focusing on just one thing.


Profile the target audience.
You may know your audience, but take a few minutes to write it down and develop a real customer profile.  This will help get everyone on the same page.


Make a list of the topics you want to cover.
Start with a rough list and get everyone's input and feedback.  Then fine-tune.


Develop ideas for content formats.
You have many choices – blog posts, regular web pages, tutorials, white papers, tips brochures, Q&A.  Find the best format for each topic.


Take an inventory of existing content.
You may have more content than you know.  Some of this may be buried in other collateral, but take some time to see what you already have.


Prepare a calendar to plan a content schedule.
A calendar keeps you organized and in control.  Be realistic about your ability to create content.


Develop overview and related keyword for each content project. 
With each piece of content, try to do a quick summary of what it will include.  Be sure to identify one keyword phrase for each piece of content.


Assign content projects to individuals or teams.
Projects may be assigned to internal staff or be outsourced.  Consider creating teams that combine writers/designers with those who know your products/services best.


Review and revise content.
Be sure to factor in this time as you plan your schedule.


Post finished content and optimize for search.
As you place the content on your website, make sure it's on its own page and optimized for the selected keyword.


Promote content via website, email and social.
When you're done, get the word out and starting bring people to your website.

Why is content marketing important?
With the expansion of the web, the entire sales and marketing process has been turned upside down.
No longer do prospects have to call companies to ask for information about their services.  Now all that information is at their fingertips – and customers have taken control.
Today, customers are able to do extensive research online before they even talk to a potential vendor.
The goal for marketers now is to get found on the web – and once found, to engage their visitors and provide answers to their questions.  This is being with content marketing.

How does content help marketing?
Marketers have embraced content marketing because it helps with accomplish several goals:
SEO
Search Engine Optimization is a bit of a mystery for many marketers, but what they all understand is that search engines love good content.  They know that when prospects search on specific topics related to their business, Google and the others are more likely to recommend their websites if they do the best job of responding to that search.
SEO is more than content marketing of course.  It also calls for keyword research, on page optimization, meta optimization and link building.  But content marketing is the centerpiece of good SEO.
Lead Generation
As you get more people to your website, you have a greater opportunity to convert those visitors into sales leads.   But visitors need to take action to become leads.  Once again, content marketing is used to assist in the conversion process.  This is done by placing selected higher valued content behind a "gate" with a signup registration requirement.
This is not unlike the strategy that is used to generate leads through direct mail.  White paper and other educational reports are frequently used as offers in direct mail lead generation programs.
Authority
When you develop a collection of helpful content on the topics you know best, you will begin to build an audience and enhance your reputation as an authority in your field.   Others in your industry to visit your site time and again for information on a variety of topics.  Most importantly, they will share your information with their contacts on social media platforms.
You can further enhance your reputation through public speaking and guest authoring with industry publications and blogs.

Learn more about our Content Creation services
If you'd like to learn more about our Content Creation  services, call Bob McCarthy at 508-473-8643 or bob@mccarthyandking.com.

Resources related to Content Creation
Article – How do you define a sales lead?
Article – The big picture of lead generation
Report – Step by Step Lead Generation and Lead Nurturing
Article – What is inbound marketing?