Strategically Focused Direct Mail for Businesses and Non-Profits
McCarthy & King Marketing creates and produces strategically focused direct mail campaigns for businesses and non-profits.


Direct Mail Campaign Options
Letter Mailer Campaigns
Letter mailers are the most common type of direct mail package.  Letter mailers are delivered in a variety of size envelopes, the most common being a #10, 6×9 and 9×12.  Inside the envelope you will find a letter (typically 1 or 2 pages), a reply device and sometimes a brochure or other insert.


Self-Mailer Campaigns
Self-mailers are folded mailers that do not require an envelope.  They are often designed with color and graphics – and they may include a tear-off reply card.  Self-mailers vary in size greatly by overall size and by folded size.

Postcard Campaigns
Postcards are increasingly popular direct mail formats in part because of their simplicity.  They are simple to design, print and mail – and if they measure less than  4.25 x 6 inches in size, they are also eligible for postage discount.   Another advantage of postcards is that your readers are unlikely to miss your message.   Because there is no opening or unfolding, a postcard are more likely to get your message through.


Survey Mailer Campaigns
Surveys are very effective formats for gathering information about your prospects and identifying future customers.  In part because they look like market research, surveys often generate more response that other formats.  Survey mailers typically include an outer envelope (#10 or 6×9), a one-page, two-sided survey and a reply envelope.   An online survey is usually available through a web landing page.

FREE Stuff
Download our reports:
>Step by Step Lead Generation & Lead Nurturing
>Making Snail Mail Work:  13 Lessons in Direct Mail Strategy
>Creating a Direct Response Offer
Request a Creative Critique of your direct mail.
To discuss a campaign or get a quote, call Bob McCarthy at 508-473-8643.
The Direct Mail Process – step by step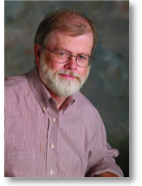 I'm Bob McCarthy.  I've been creating and implementing direct mail campaigns for clients for close to 30 years.
Below is a process designed to guide you as you plan, create and implement your own direct mail campaign.
If you have any questions or would like to discuss how we can help you, please contact me at 508-473-8643 or bob@mccarthyandking.com.
Good luck!

Step 1 – Identify your objective
Are you looking for leads, direct orders, subscribers or donors?  While this may seem obvious, your objective will affect many of your decisions in this campaign.  See Direct Mail Applications.

Step 2 – Understand your expectations
You may have heard about typical response rates, but it's a little more complicated than that.  You need to have a realistic expectation.  Check out our page on Direct Mail Response Rates.

Step 3 – Build your fulfillment and follow-up process
This shouldn't wait until the last minute.  This is the time to put in place an automated process for lead capture, data entry and lead nurturing process.

Step 4 – Establish a testing strategy
Testing is an integral part of the process and should be part of every campaign you execute.  Consider testing lists, offers, formats, messages, creative and landing pages – not at the same time, but over time.  Read about  Direct Mail Testing.

Step 5 – Profile your audience
If you're not using your own lists, you need to start the list research process.  And the first step in list research is developing a customer profile.  See Mailing Lists.

Step 6 – Find potential mailing lists
Once you've developed your customer profile – and you know who you're looking for – you can start to identify potential mailing lists.  See Mailing Lists.

Step 7 – Develop your offer
Your offer will be largely determined by your objective (e.g., leads vs. orders).  If you don't have an offer already available, you may need to create one.  This needs to be done before you go into the mail.  Read about Direct Response Offers.

Step 8 – Select your mailer format
You have many choices here, but your choice should be a strategic decision, not a creative preference decision.  If you're using an envelope, specify each item inside the envelope.  Learn more about Direct Mail Formats.

Step 9 – Develop your message
Before the writer gets started, make sure everyone agrees on the primary and secondary messages.

Step 10 – Create your mailer
You've identified the offer, format, message and target audience.  Now let the copy-and-design team do their thing.

Step 11 – Print and mail
Here you'll consider how personalized you want your mailer to be.  At the same time, you'll be selecting the right printer and mail house to handle your mailing.  Read more about Direct Mail Personalization.

Step 12 – Review your response
Your mailing is done and the responses are coming in.  Did it meet your expectations?  Did you get enough leads?  Were the leads of good quality?  Learn more at Direct Mail Response Rates.

Step 13 – Adjust for next mailing
The beauty of direct mail – and all direct response – is that we can learn from preview campaigns and make adjustments for improvement.
How can we help?
Are you looking for a complete campaign or do you just need some marketing pieces put in place?  We're flexible enough to work with you both ways.
To learn more, contact Bob McCarthy at 508-473-8643 or bob@mccarthyandking.com.
We also invite you to check out our Creative Portfolio.

Related Links