Direct Mail Campaigns
Full-service direct mail campaigns designed to generate a measurable response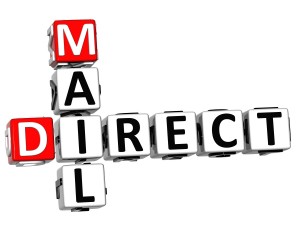 Direct mail is a complex, multi-step process – and we cover it all with our full-service campaigns:
mailing list research
offer development
format selection
creative
testing
printing
list processing
personalized addressing
mailing services
postage
landing page creation
fulfillment
response analysis
lead follow-up/nurturing
Find the campaign that fits your application and objective:
Lead Generation Campaigns
Give your sales team a consistent flow of qualified sales leads.  The goal is to create right type of lead with the right type of prospect.  We"ll help you find your mailing lists, prepare your mailer and get your mailing out the door.  If needed, we'll help you create a lead magnet and a landing page.  And we'll bring testing to your direct mail campaign and show you how to use your results to improve with subsequent mailings.
Finally, we help you protect your lead investment by developing a follow-up lead nurturing process to stay in touch with your leads over time.
Direct Selling Campaigns
Use direct mail to generate immediate sales for all kinds of products and services.  We'll help you develop your strategy, research your lists, create your mailer and handle all of your production.  We will also work with you on testing the key elements of your campaign.  Our work will also include some consulting on the numbers – customer acquisition costs and potential lifetime value (revenue).
Direct selling (or order generation) campaigns typically require larger format mailers – multi-page self-mailers or multi-page letters.
Fundraising Campaigns
Find new donors and renew the donors you already have.  We'll create your fundraising mailer and manage all production for you.  We'll work with your team to develop the right "ask" amounts and the possible use of premiums (both front-end and back-end).  For new donor acquisition, we'll also help you find your lists.  If needed, we will help you create a landing page for donations.
Fundraising campaigns for donor acquisition and donor renewals are very different.   Renewals expect to make money.  Acquisition hopes to make money but will often settle for break-even or slight losses.   It is understand that new donors will produce a lifetime revenue that far exceeds the cost to acquire that customers.
Local/Retail Campaigns
Connect with the local residents in your areia.  These campaigns are intended for retail stores, restaurants, business services, household services, professional services and building contractors.  We'll create your mailer and get you the lists you need based on your criteria and target location.  Target locations can based on zip codes, carrier routes or radius from the business location.
Because local/retail campaigns focus on a concentrated area, list costs and postal rates are often lower than other direct mail campaigns.  For businesses that want to reach every resident in a particular area, Every Door Direct Mail may be the best option.
Multi-Touch Campaigns
Reach your prospects multiple times over a set period of time.  We'll create a series of mailers – postcards, self-mailers, letter packages – and send them according to your schedule.  Multi-touch campaigns are best used when you have a select audience of high value prospects.  By connecting multiple times, you are building your brand in addition to generating leads.
Multi-touch campaigns typically use the same format with some common design elements, but will touch on different selling points.   Campaigns may be a series of product applications, case studies or product benefits.
DIY Campaigns
You provide the creative and we take it from there.  We'll provide the lists, the printing and the mailing services to your specifications.  We understand there are many reasons why you may prefer to handle the copy and design yourself.  That's not a problem. We'll be happy to handle the rest of the project for you.
If you are preparing the creative yourself, we suggest you contact us before it's done.  We may have some suggestions that could either improve your response or reduce your costs.
———————
Let's discuss your campaign.  Contact Bob McCarthy at 508-473-8643 or bob@mccarthyandking.com.  Or click on the Get Started link and fill out the form.