Direct Mail Creative Services
Proven, Experienced Copywriting and Graphic Design Services for Direct Mail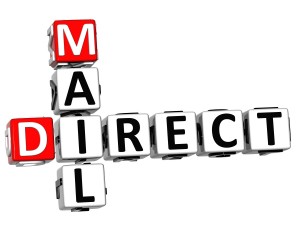 We call it creative, but that's a bit of a misnomer.  Direct mail writing and design is more about persuasive communications.
When you hire us for copywriting and/or graphic design, you will know we are focused on generating results.  We know you want leads, sales, traffic or donations – and that's our focus.
Our creative services are designed for companies, non-profits, consultants and marketing agencies that want to handle the rest of the direct mail project themselves.
Copy & Design
Turn the entire creative process over to us – and you can handle the rest.  Our creative team is ready to work with you and your marketing colleagues.  We bring many years of experience creating response-focused direct mail using all types of formats – letter packages, self-mailers, postcards and larger formats.
Before we put anything down on paper, we'll spend some time learning about your company, your product or service and your target audience.  We will work with you to develop the right offer and format for your application.  Then we'll put together your message.
Only when we all agree on the offer, format and message will we begin to write and design your mailer.  Our initial draft will usually include an overall design with headlines and subheads.  With your approval, we will proceed to develop a more finished mailer for your review.  Your feedback is essential.
This is your best option for creative because you have an experienced copywriter and graphic designer who have worked together for many years.  Copy & Design fees typically range from $2,000 to $3,500, but can run higher with certain formats.
Copywriting
If you want to handle design yourself, that's okay. We'll provide the copy and you can take it from there.
As part of our copywriting services, we will work with you on your offer and format.  We have experience with all formats including letter packages, self-mailers, postcards and larger format mailers.
Before we get started, we will help you develop your message and your value proposition and we'll create a list of your key selling points.   We will also consult with your graphic designer to make sure we are both on the same from the very beginning.
Copywriting fees for single projects range from $1,200 to $2,500.  Pricing for multiple projects as part of the same assignment is negotiable.
Graphic Design
You want to handle the copy yourself?  No problem.  Send us your copy or an outline, and we'll put together a layout for you.  You'll get an initial design for your review in addition to our recommendations for copy adjustments to fit the design. Graphic Design fees range from $1,000 to $2,500.