Looking for new customers?

Let's build a Sales Lead System that generates
a steady stream of qualified leads every week.
Download our FREE report, Generating Sales Leads
Direct Mail & Direct Response Marketing – Strategy, Creative, Sales Focused
Put our 30 years of direct mail and direct response marketing experience to work for you.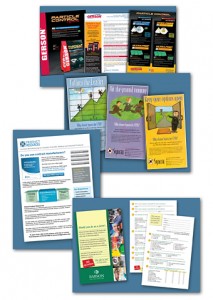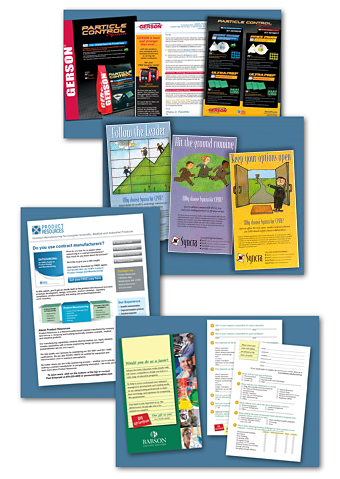 Planning to use direct mail for the first time?  Need to improve an existing program?  Looking for ways to integrate direct mail with online marketing?
I'm glad you're here.
We've been providing direct response strategy and creative for more than 30 years – mostly with direct mail, but also with email, online and print.  We work with B2B and B2C companies of all sizes – as well as non-profits.  We also work on a subcontract basis with agencies, consultants and other marketing service companies.
Whether you're looking for help with the whole program or just pieces of it, I hope you'll find all the services you need below.   If not, call me.
Bob McCarthy – 508-473-8643
P.S.  While we focus on direct mail, we can also help you with email marketing, online/digital marketing and print advertising.


Direct Mail Services
| | | | | |
| --- | --- | --- | --- | --- |
| DM Blueprint |   | Copy & Design |   | Print & Mail |
| It's all in the planning. Get started with our 13-point strategic plan blueprint.  We cover everything.  More | | Your message is in your mailer. Let our creative team develop the right mailer format to communicate that message. | | Direct mail production has many moving parts – lists, printing, mailing, postage. We sweat the details for you.  |
| | | | | |
|  Monthly Mailings | | DIY Coaching | | DM Diagnostic |
| Reminders, renewals, birthdays, anniversaries. If your program can benefit from a monthly mailing, let's talk | | Prefer to go it alone?  No problem. We can guide you every step of the way with our monthly coaching program.  | | Not happy with your current program?  Looking for ways to improve results? We'll help you find the problem.  More |
| | | | | |
| DM Surveys | |  Multi-Touch Mailings | | DM Referrals |
| Direct mail surveys are highly engaging and very effective in gathering information about your prospects.   More | | Under the right circumstances, a second or third mailing to the same people is what it takes to seal the deal. | | Word of mouth is the best form of advertising.  Why not use direct mail to get customers to refer you?  More |


Direct Mail Applications
Before you embark on any direct mail campaign, you need to decide on the application.  Different applications call for different strategies, creative approaches, mailer formats and mailing budgets. If you're not sure which is right for you, call us.
Lead Generation –  by far, the most common application, lead generation direct mail is used to get pre-qualified prospects to raise their hands and say they are interested in what you're selling.
Direct Sales – also known as mail order or order generation, direct sales requires the highest level of persuasion because you are asking people to actually buy your product.
Continuity Mailings – this application takes many forms but typically involves month-to-month delivery and/or invoicing. Club memberships, buyer's programs and magazine subscriptions fall under this application.
Brand Building – primarily used when your target audience is small, brand-building campaigns put your mailers and brand messaging in front of your target audience multiple times over a fixed period of time.
Retail Direct Mail – retail stores and restaurants continue to use direct mail to generate more store traffic with new customers and repeat customers.
Fundraising – the non-profit sector has for years relied on direct mail as a fundraising tactic to acquire new donors and generate revenue from existing donors.


Direct Mail Q&A
What kind of response rate should we expect?
 
Which works better – a letter or a postcard?
 
How much should I budget for direct mail?

You've heard about the 2% response rate, but how realistic is that?  When should you expect to see 2%?

There is no simple answer to this, but we've tried to give you a complete picture of potential response rates for different situations.   

Postcards are a very popular choice for direct mail, but how well do they actually work compared to a letter package?

There are pros and cons to each.  But choosing your direct mail format should a strategic decision, not simply a personal preference.

Many factors go into a direct mail campaign. There are fixed costs (for development) and variable costs (for production).

Development costs depend on who's doing the work (in-house vs. external).  Production costs for lists, printing, mailing and postage vary with quantity.


"I've known Bob McCarthy professionally for over 25 years. He first helped us develop a B-to-B direct mail lead generation program for our software business. Within 90 days, Bob developed lead programs and internal scripts that allowed us to move from an expensive direct field model to a lower cost inside sales team approach.
"Our revenues increased while our costs went down."
Chuck Page, COO
Darling Consulting Group


Let's get started with a FREE Strategy Session
We would like to put together a marketing program for you – but first, we need to get acquainted and learn more about your business.
Contact me at 508-473-8643 or bob@mccarthyandking.com to arrange a FREE Introductory Strategy Session.
Bob McCarthy
==============================================================================