Insurance Direct Mail – key factors and options
Your mailer.  Your message. Your schedule.  Your leads. Delivered directly to you.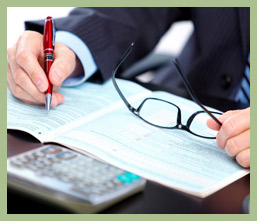 Insurance direct mail can be used for a variety of products and services:
Life Insurance
Health Insurance
Auto Insurance
Long-Term Care
End of Life Care
Funeral Insurance
Mortgage Insurance
Business Insurance
Disability Insurance
Malpractice Insurance
Medicare Supplements
Property & Casualty
Call Bob McCarthy at 508-73-8643 to discuss your project or request a quote.
Need help with referrals?  Check our Direct Mail Referral Program.
Why Direct Mail?
As an insurance agent, broker or consultant, you know there are plenty of ways to generate leads for your business. Maybe you've tried a few.
But when it comes to targeting a specific audience and generating a measurable response, nothing beats direct mail.
This is particularly true in the insurance industry where you can target your message to those most likely to benefit from your products or services.
Let us help you develop an insurance direct mail campaign and start generating a consistent flow of new leads.
You decide what type of lead you want
Not all leads are created equal.  You may have learned that the hard way.
When we develop a direct mail lead program, we first identify to the goal of the mailing.  What type of lead are you hoping to generate?
Appointment leads
Seminar leads
Information Request leads
Lead Magnet Request leads
Every sales person wants appointment leads because they are high converting leads.  But in direct mail, they produce the lowest response rates.
Conversely, lead magnet request leads produce the highest response because they deliver useful information with the least amount of commitment.  But conversions are not as strong.
Customized direct mail – just for you
We don't work from pre-designed templates.  We create financial direct mail campaigns from scratch.  (Okay, not entirely from scratch – we do borrow from our 30 years of experience.)
When you hire us, we'll create a direct mail campaign just for you.  We will work with you on:
mailing list research and selection
mailer format selection and creation
response channel planning
budgeting and scheduling
response analysis and adjustment
Mailing lists based on your criteria
You decide who you want to reach and we'll help you get the mailing lists to reach those people.
Financial mailing lists are very detailed.  You can choose by basic demographics like age and income, or by more detailed financial data such as mortgage size and payment history.
Let's build a list just for you.
Letter vs. Postcard – which mailer format to use
You may have wondered which format would work better for your business – a letter package or a postcard.
Postcards are very popular today, but are they the best for generating response?  Probably not. Here's why:
Postcards are simple, direct and highly visual, but letter packages are more explanatory and more personal.
Postcards are looked at, but letters are read.
Letter packages provide a reply mail option that is not available with a postcard.
In general, postcards are better for brand-building; letter packages are better for lead generation.
To be fair, postcards are cheaper to print and mail than letter packages.
Mail on your schedule – weekly, monthly, anytime you want
You decide when you want to mail.  From that date, we will provide you with a reasonable production schedule to meet that deadline.
If you want to set up a weekly or monthly mailing program, we will develop that schedule for you – and we'll provide you with some cost-saving options for a long-term mailing program.
No minimums.
We will produce your campaign regardless of quantity, but you do understand that larger quantities provide significant per-piece discounts.
If your quantities are small, we will show you different ways to make your budget work.
Your leads go directly to you.
This is your mailing program.  When prospects respond to your mailing, they will contact you directly.
Whether they use reply mail, the phone or a dedicated landing page, you will be the first to know.
If at any time, you need us to manage your leads, let us know.
Multiple letter package variations
For insurance offers, we strongly recommend using a direct mail letter package. We also create postcards and self-mailers, but we find the letter package is the strongest – especially if you are expecting a mail-back response.
Below are four common formats with multiple variations –
generic vs. personalized letter – personalized letters are more effective, but they also cost more.
#10 vs. 6×9 envelope – #10 envelopes are typical business envelopes while 6×9 are likely to get more attention.
reply card vs. reply slip/reply envelope – if your respondents are sending you personal or private information, a reply envelope is recommended.
Generic Letter
Personalized Letter
Package 1 – #10 Generic Letter

#10 window outer envelope
1-page letter
business reply card – personalize

Package 1A – #10 Personalized Letter

#10 window outer envelope
1-page letter – personalize
business reply card – personalize

Package 2 – 6×9 Generic Letter

6×9 window outer envelope
1-page letter
business reply card – personalize

Package 2A – 6×9 Personalized Letter

6×9 window outer envelope
1-page letter -personalize
business reply card – personalize

Package 3 – #10 Generic Letter

#10 window outer envelope
1-page letter
reply slip – personalize
#9 business reply envelope

Package 3A – #10 Personalized Letter

#10 window outer envelope
1-page letter and reply slip – personalize letter and reply slip
#9 business reply envelope

Package 4 – 6×9 Generic Letter

6×9 window outer envelope
1-page letter
reply slip – personalize
A7 business reply envelope

Package 4A – 6×9 Personalized Letter

6×9 window outer envelope
1-page letter and reply slip – personalize letter and reply slip
#A7 business reply envelope
Outer Envelope Options
The packages above all feature window envelopes.  Window envelopes provide a cost-efficient approach because it allows you to use one addressing process for both the outgoing delivery and the reply device.
However, if you prefer a closed face envelope (no window), we can provide that.  You should note that a closed face envelope will need to be addressed separately.
Other envelope sizes and window options are also available.  Call to discuss.
Brochure/Insert Options
Insurance might seem simple to you, but for many of your prospects, it can be very confusing and complicated.
One way to simplify your messaging is with the use of charts and graphics professionally designed in a brochure or other insert.
Brochures can also be used to enhance your credibility – with photographs, customer testimonials, real-life customer stories and expanded biographies or credentials.
Brochures can be a simple one-page insert or a multi-panel folded piece.  You should design the brochure to fit the envelope you're using.
It's important to note that a brochure will add to your mailing costs – so you may want to test the effectiveness of a brochure with an A/B split test.
Postage Options
Basically, you have two choices – first class or standard class (formerly known as third class).  Both first class and standard class are eligible for significant discounts through pre-sorting and pre-barcoding (which we provide).
With these discounts, you can save about 10 cents in postage.  So a first class mailing is likely to cost about 39 cents per piece for postage, and standard class mail should cost about 29 cents.  (always subject to change)
The real difference between the two is delivery.  First class will get delivered within a few days, while standard class mail could take well over a week – sometimes two weeks or more.
Lead Magnet Options
When your prospects request "more information," what do they actually get?  What does the follow-up look like? A phone call, a brochure, an information kit, a white paper or other informational guide?
More importantly, what were your prospecting expecting when they responded?  We think it's important to be upfront and specific about what they will get as follow up if they respond.
You can maximize your response with the development of a so-called lead magnet that provides useful information on the topic related to your product or service.  For example, a simple Q&A piece that answers some key questions about medicare and social security would be an effective lead magnet for a medicare supplement plan.
Follow-up Options
No matter how many leads you get, you know that not all of them will convert into a customer.  So what do you do to follow up with those leads?  Do you just keep calling them?  Do you send them another letter?  Or do you just let them slip through the cracks?
We suggest two actions – a drip email campaign and a periodic follow-up postcard.
Drip email can be set up so that you are sending these prospects a new email message on a consistent basis.  The best part of drip email is that you can pre-schedule it and have it run on auto-pilot.  If this interests you, call us.
A follow-up postcard can be something very simple and cost-effective.  You just want to keep your name in front of these prospects.  You can print a large supply and mail them out on a pre-arranged schedule.  But remember, you are only mailing to people who had responded to your earlier mailing.
Let's talk
When you're ready to discuss a project or request a quote, contact Bob McCarthy at 508-473-8643 or bob@mccarthyandking.com.