Direct Response
Copywriting, Creative and Campaigns
Direct Mail – Print Ads – Email – Online Ads – Websites – Landing Pages

Looking for help with Direct Response?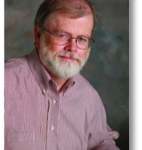 Hi I'm Bob McCarthy.   For more than two decades, we've been writing (and designing) all kinds of direct response – mostly direct mail, but also print and online.
But what we bring to each assignment isn't just our words and pictures, it's our strategy.
We help clients use direct response to generate leads, nurture prospects, close sales, increase store traffic and fund raise.
Let's see what we can do for you.  Call me at 508-473-8643 and let's start a conversation.
Request an estimate=>
Request a critique=>
Join our email list=>
Who we work for
We have all types of clients – B2B.  B2C.  Non-Profits.  Agencies.
For most of our clients, we work on a project basis but we also offer a monthly retainer option.  This works well when you have multiple projects.
For smaller clients on limited budgets, we offer a coaching service.  This gives you the advice and guidance but leaves some of the work to you.
For agencies – both ad agencies and direct response agencies – we work as subcontractors either behind the scenes or directly with your clients.  This is your call.
Check us out  – and then call.
Call Bob McCarthy  at 508-473-8643