Fo

r companies that want to keep some or all of their direct mail in-house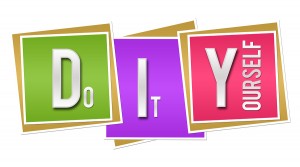 One of the most appealing aspects of direct mail is that you can mail any quantity at any time – all by yourself.
The direct marketing industry may seem to be dominated by large mailers that send out millions of pieces at a time.
But in fact a giant slice of the direct marketing pie has to go to the many more small businesses that mail out a few hundred or a few thousand pieces at a time.
The dentist office that sends out daily postcards for appointment reminders and birthday wishes, and monthly postcards inviting new residents to come in for a free exam.
The wholesaler that sends out periodic promotions to its own network of retailers.
The consultant that sends out personalized letters to a hand-picked list of prospects.
The landscape company that sends out oversized postcards to select neighborhoods in their local area.
The daycare company that sends out brochures to local families with young children.
The veterinary clinic that uses postcards to reach out to pet owners.
Small business owners use direct mail because it's affordable and manageable – but most of all, because they recognize the value of the physical message delivered into the homes and offices of their best prospects.
To be sure, these businesses have also adopted the latest online marketing activities such as websites, email marketing and Google advertising.
But they are still using direct mail – and many are doing it on their own.
We have worked with a number of clients who wanted to handle much of their direct mail projects internally.  They might hire us to write or design their mailer, or create a lead magnet.  Or they might turn to us for advice on mailing list research, format selection or testing.
But otherwise, it's do it yourself direct mail.
Why do businesses like to keep things in-house? 
For some, it's financial – especially when quantities fall short of vendor minimums.
For others, it's control – being able to monitor every piece of mail going out.
Both motivations are understandable and smart in many cases, but sometimes, they are misguided.
On the financial side, business owners may believe they are saving money by stuffing their own envelopes and mailing them out of their office.  For small quantities, that may be true.
But a professional mail house can save you significantly on postage – as much as 20 cents per piece.  (49 cents first class stamp vs. 29 cents for standard mail with pre-sorting and barcoding discounts).  Compare that with the 10 cents you would likely pay for the mail house service.
On the control side, no one wants to waste money or send out a mail piece that poorly represents them.
Let's start with the mailing list:  If you have ever looked at a newly acquired mailing list, you can quickly see there are contacts on that list that you never intended to reach.  This is often due to a broadly defined audience profile, but it could also the result of data entry errors or a badly maintained list on the part of the list owner.  It's one of the pitfalls we all run into when buying or renting mailing lists.
If you are doing your own mailing, you can remove those names before you mail (but in many cases, you could also remove those names before handing it over to a mail house).
If you're concerned about the quality of your mail piece, doing it yourself will give you peace of mind, but printers and mail houses have their own quality controls and are often more than willing to accommodate additional checks if needed.
Of course, you could have your mail pieces produced outside by a printer and/or a mail house, then have the completed job shipped to you instead of the post office.  This gives you the opportunity to review each piece and mail at your own pace (although you may lose some postage discounts).
Do it yourself direct mail can take many forms.
Do it yourself direct mail doesn't necessarily mean you need to do everything yourself.  You may want to handle some things internally, and use a professional for certain pieces of the project.
Here are some my thoughts on the tasks that are often done in-house:
Mailing Lists
Many companies use their own lists for direct mail.  There is nothing unusual about mailing to a so-called House List.  In fact, your best results will come from mailing to your House List.
But some companies also prefer to build their own prospect lists.  This is extremely time consuming, but necessary in some cases.
If your target audience is difficult to reach through normal demographics and can only be created through your own research (not just copying lists from the Internet), then it might be worth the extensive time and effort.  Of course, you will also need to maintain this list.
But if you are going through this exhaustive process to save a few dollars, you're wasting your time.  Demographic mailing lists (compiled lists) are cheap – often 5-10 cents per name with minimums as low as $75.   (More specialized lists like "response lists" or "managed lists" are significantly more expensive – often 15-25 cents per name with 5000-name minimums.)
If you are creating your own prospect lists, remember this is not just a one-time project.  You will also need to keep it updated by mailing to it often.  Use postal services – like Address Service Requested – to get notified when mail is undeliverable to the address you have. This will forward your mail and send you a notification of the change.
Printing
Whether to go in-house or outside for printing depends largely on the format you're using.
If you are printing a postcard, self-mailer or booklet, most businesses would send that out to a professional printer – even if they have small quantities.  Digital printing has made minimum quantities a thing of the past.  It is indeed possible to print those items internally, but there is usually a noticeable difference in quality.
However, letter mail is a different story. Although we print less of it today, most businesses have closets full of business stationery – envelopes and letterhead – that can be used for direct mail.
Using your own stationery is not ideal because you need to work around existing text and artwork – which was never designed for direct mail purposes. But it is understandable why businesses go in that direction.
When you analyze the results from your in-house mailings, be sure to factor in the cost of the stationery and your staff's time to print and address the various elements.  You may be surprised how little you actually saved.
Mailing Services
The mailing services process looks pretty simple.  Folding letters, stuffing envelopes, addressing, affixing postage. Clearly you can do that in-house.
But it takes time. A lot of time.  Consider your quantity.  If you are mailing more than a few hundred pieces at a time, calculate the time it will take and ask yourself if it's worth saving a couple of hundred dollars.
Consider instead having the mail house prepare your mail in larger quantities (maybe a full year's supply) – and then ask them to mail smaller quantities on a pre-arranged schedule.  This reduces your overall printing costs (higher volume reduces your unit costs), but still allows you to spread your mailings over time.
You could also have the mail house send you the entire shipment and you can mail them out of your own office.
I prefer the former approach – letting the mail house do the drops – because it allows me to take advantage of their postal discounts.  If you are mailing it yourself, you will likely have to pay the full first class rate.  But a mail house can save you as much as 20 cents per piece in postage.
Writing
Many people can write.  Some can write well.
But writing skill is only part of the equation when it comes to direct mail writing.
If you want your direct mail to generate a response, your writer needs to be familiar with direct response strategy and techniques.  It's not complicated but most writers are not familiar with them – and certainly don't practice them.
Direct mail writing needs to tap the emotional and logical triggers of the target audience.  It needs to match selling points to audience segments. It needs to build credibility and promote calls to action.  Above all else, it needs to be persuasive.
Writing for direct mail is not creative writing.  It's not the place for clever headlines or flowery text. It's sales writing.  And there is a big difference.
If you're going to write it yourself, spend some time to learn about direct mail strategy and techniques.  I have a number of articles, tutorials and ebooks on my website focused on this topic.  Pay particular attention to my discussions of the offer.
Graphic Design
Direct mail design is similar to direct mail copywriting in that the design is more than just an aesthetic exercise.
We all want our mailers to look good and professional.
But good direct mail design is more about communications. The goal of the designer is to deliver the marketing message – not show off their design abilities. The actual design should be almost invisible to the reader.
So if you want your mailer to look good, hire a designer.  If you also want your mailer to generate a response, hire a designer with direct mail experience.
It doesn't have to be expensive.  Plus it's a one-time cost.  Spend the money and get it done right
Strategy
Strategy is often handled internally. Actually, it is more overlooked than anything else.
But most of the campaigns that go wrong are often the result of a misguided or incomplete strategy.
Strategy should help you to define your direct mail goals within the context of your sales process.
If, for example, your campaign is intended to generate leads, what steps will you take to focus on that single step in the process?  How many leads do you need – and how often?  How will you define a qualified lead?
After the lead is generated, how will it be processed?  How will you handle lead qualification and lead nurturing?
What will you measure response – by response rates, qualified response rates or order rates?
What elements of your direct mail will you test first?  Second?  Third?
These are just of things your strategic planning will cover.
If you want to handle strategy yourself, you'll find plenty of help on this website.
Do It Yourself Direct Mail Options
We understand that many of our prospects and clients want to handle direct mail on their own but need help in specific areas.  Here we have outlined our various services as they relate to direct mail.
Direct Mail Consulting & Coaching