Thank you for your interest in our Direct Mail Break Even chart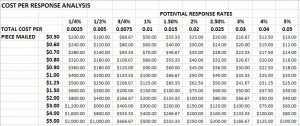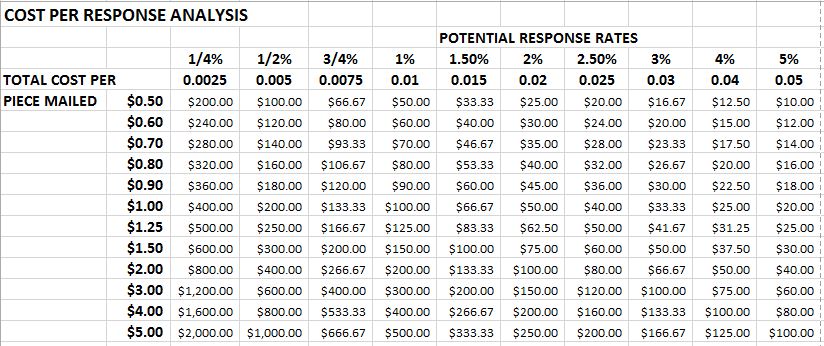 Click on the title below to download:
Direct Mail Break Even Analysis Chart
If you would like to share this chart with your friends and colleagues,
please click on the Twitter icon.  Thanks.
Looking for an Estimate?
If you are planning a direct mail campaign, we'd love to give you an estimate.
But first, we have some questions.  It should take just a few minutes of your time.
Click here to tell us about your direct mail plans
Or call us at 508-473-8643.