Email Campaigns – targeted, fast, affordable, measurable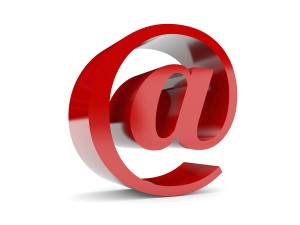 Email has been a real game-changer for almost every type of business.
Now with email campaigns, you can reach that same audience faster, easier and for just pennies per contact.
Today, email campaigns can be developed for a variety of marketing purposes, including lead generation, lead qualification and lead nurturing.
Build your own opt-in email lists of interested prospects
Target new prospects through demographics
Send drip email campaigns to new signups
Survey subscriber list for interests and plans
Demonstrate your knowledge with e-newsletters
Generate responses within minutes of delivery
Track and measure opens, click-throughs and conversions
We can help you set up, create and execute your email campaigns.
Looking for pricing information?  Get our Email Price Guide
Learn more about Email Marketing
Email Lead Generation (prospecting)
Email campaigns for lead generation (or email prospecting) is tricky because, like all cold contact campaigns, you are reaching out to people who don't know you.
They may look like good prospects on paper, but they have done nothing yet to show an interest in you, your company or product or service.
The goal, therefore, is to use email to introduce yourself and invite your prospects to engage with you. Once they take the step of responding, they become your lead – for lead qualification, lead nurturing and sales follow-up.
When planning your email lead generation campaign, consider these factors:
The List – email prospecting starts with your list – and for this, you have many options.  Some lists are available for rent and may only be sent by the list owner.  Other lists may be purchased and sent by you.  The real key is finding a list that can precisely match your best customer profile.
The Offer – if you want to see response from your email campaign, you will need an offer – some type of lead magnet to get people to show an interest and respond.
The Message – because you are trying to generate leads, your message should be short, simple and to the point.  If you have a longer message, consider adding it to your landing page.
The Landing Page – your landing page should help you capture the lead and provide additional information about about your offer, your product or service and your company.
Testing – to continually improve the performance of your lead generation efforts, build an A/B split testing element into every campaign.
We can help you find your lists, develop your offer, create you message, build your landing pages and test key elements on a continual basis.
Email Lead Qualification (surveys)
Whether you are reaching out to new people or to anyone who has previously responded, you want to qualify the prospects by asking a series of questions.
An email survey is a good way to ask those questions.
Lead qualification helps you to prioritize your prospects – to grade (or score) them from the highest potential to the lowest potential.
This helps you to manage your time more effectively and allows you focus more on the leads with the best potential.
Lead qualification helps you to identify each prospect by their:
need for your product
ability to pay for your product
influence in the decision-making
level of interest
timetable for making a purchase
We can help you develop a lead qualification survey – and then use that survey to reach current leads or cold contacts.
Email Lead Nurturing (follow-up)
Lead nurturing is an essential step in your sales process.  With few exceptions, most of your leads will not be ready to buy today.  Most will be early in research process and have no intention of making any purchase for several weeks or months.
Therefore, you will need a program in place to help you stay in touch over an extended period.  And while staying in touch is an important goal, you also want to move the prospect along the sales process.
When planning your lead nurturing program, start by mapping out your sales process and then assign email campaigns for each step in the process.
Email lead nurturing may include:
Drip Email – Drip email is a sequence of emails that are sent out to your prospects on a pre-scheduled basis.  As new leads come into your system, they will begin to receive you emails over an extended period of time.
Email Newsletters– Email newsletters are a great way to demonstrate you knowledge and position yourself as an expert in your field.
Event Promotions – Email can be used to promote an open house, a webinar or seminar, a conference, a networking event or any number of other events.
We can help you build and create a lead nurturing program that includes drip email, newsletters and/or event promotions.
Getting Started
To discuss how we might help you with your email campaigns, contact Bob McCarthy at 508-473-8643 or bob@mccarthyandking.com.  Or click the button below