Email – Email Surveys

Qualify your prospect list with email surveys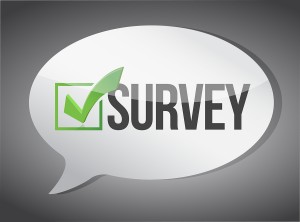 Prospecting is never easy.
Even when you find a good email list that precisely matches your customer profile, you're really just getting started.  You have a long way to go to identify which of those prospects are potential customers.
With email surveys, you can get the ball rolling.  You'll be able to gather  specific information about individuals in your target audience that will help you:
identify potential sales opportunities
develop follow-up communications with meaningful and relevant messaging
learn about individual purchasing needs and preferences
Beyond the leads, prospecting surveys can provide new insight into your target market in the form of market research – which can then be shared in a written report.
We create email surveys to help you better understand your prospects.

It begins with your list


In all forms of direct marketing – email, direct mail and telemarketing – the single most important element is the list.

We can help you reach your target audience –

by industry (and sub-industry)
by company size (employees or sales volume)
by location
by contact job function

If you have other specialized criteria, we can help you with that as well


Start with a customer profile

What's more important than the list itself is the creation of your customer profile.

You need to know who you want to reach in very specific terms.

We can help you create that profile so you're only reaching people who actually buy what you sell.


Let's create a survey together

Your survey will be a team effort. We will construct your survey to maximize response, but we also want to provide you and your sales team with the answers you need to handle follow up.

The questions we create will focus on the needs, plans, timetables and purchasing preferences of the target audience.


Premiums lift response


One way to increase response is to offer a small gift (premium) for completing the survey.

The gift doesn't have to be expensive.  A $5 or $10 gift card is is sufficient.  Premiums will add to your costs, but they will also deliver more responses.

Offer to send the survey results

Another incentive for completing the survey is to offer to send respondents to overall results of the survey.

People like to know how others answered the same questions.  sending the results is a free gift that can go a long way.


Follow up with drip email


Most prospects who respond to your survey campaign will not be ready to buy right away. It may take several days, weeks, months or even a year or more before they are ready.

That's why it's so important to stay in touch – so that you are always "top of mind."

The best way to stay in touch with your leads is with email – either an email newsletter or an email drip campaign.

Our Survey Services:


Review sales lead needs and resources

Develop a customer profile.

Acquire lists that match profile

Develop survey questions and online survey design


Create email invitation

Send email invitation to list

Track responses and send leads to client

Remove responses and invalid emails from list

Deploy again

Prepare a response data summary for client use


We also offer ..

Automated drip email series for follow up

Learn more or request an estimate
To learn more about prospecting surveys, contact Bob McCarthy at 508-473-8643 or bob@mccarthyandking.com.
Or fill out the form at right and we'll reach out to you.