The Fundraising Letter Package

To request an estimate, scroll down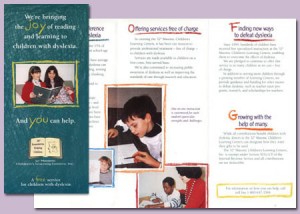 The fundraising letter package is considered the standard for direct mail fundraising.
This package is commonly used for both new donors (donor acquisition) and donor renewals..
It features an outer envelope, a 2-page letter, a donation form, a reply envelope and a brochure.
For donor renewals, the brochure could be optional.  Brochures are typically designed to introduce the organization and current donors presumably are already familiar with the organization.  At the very least, the brochure could be tested with donor renewal mailings.
The fundraising letter package is usually designed for a #10 envelope, but you can also try 6×9 or 6×11 envelopes (which gives you more space without increasing postage costs).  But many fundraising mailers also go smaller.  There are a whole range of smaller envelopes (like an A6 or A7) which convey a more personal or intimate look – certainly different from other mail.

Mailing components
Here's a breakdown of the fundraising letter package components:
outer envelope (usually #10, but also 6×9, 6×11, A6 or A7)
letter (usually 2 pages but could be longer)
brochure (ranging in size/folds)
donation form
reply envelope (usually courtesy reply – ask the donor to pay for postage)

Using direct mail incentives
Fundraising mailings often include premiums, or free gifts, as incentives for making a donation.  While premiums can increase donations, there is usually a cost associated with the premium which will cut into the donation amount.
The use of premiums makes sense for new donor mailings because the primary goal is to get more donors.  The actual dollar amount donated is less of a concern.  For donor renewals, premiums are best used to increase the donation amount above what the donor has previously given.
There are two types of premiums – front-end premiums and back-end premiums.
Front-end premiums are free gifts that are put in the outgoing mailing package.  These may include a set of personalized mailing labels, or a decal, or holiday cards.  The idea is that if you give potential donors some type of gift, many will want to reciprocate.
Back-end premiums are free gifts that are given only to those who donate.  A premium is promised in return for any gift or a minimum gift amount.
Both premium approaches can work, but should be tested.

Designing your mailer
Non-profits have experimented with many different creative design options.
It starts with the envelope.  Many fundraising envelopes use teaser copy to let recipients know what's inside.  Some non-profits prefer to avoid teaser copy and will only provide a return address in the upper left corner.
Some have also experimented with blank envelopes leaving the contents of the envelope a mystery to the eader.  And some have tried to use handwritten envelopes (both actually handwritten and simulated handwritten).
Similarly, non-profits wrestle with the issue of window envelopes. Window envelopes reduce the appearance of personalization, but they also reduce your costs.
Overall, designers need to be careful not to make the package look too slick, polished or expensive.  Donors want to believe you need their money, but if the direct mail solicitations you send are expensive looking, you could experience some backlash.
Using personalization
This package can be personalized in a number of ways.  You can personalize the outer envelope, the letter and the donation form.
However, to personalize all three elements may be costly.  Usually, this requires multiple machine setups and physical matching of letter/reply to the envelope.
If this is a concern, consider using a window envelope, then personalizing either the letter and/or the donation form to be positioned in the window envelope.

To learn more …
Please contact Bob McCarthy at 508-473-8643 or bob@mccarthyandking.com.  Or fill out the form below.