Direct  Mail and Direct Response Marketing
… When Results Matter
Campaigns – Creative – Coaching


Take the guesswork out of your advertising and marketing.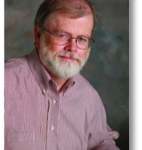 Direct response makes you feel naked.  It won't let you hide behind clever headlines, colorful prose and high concept design.
No, direct response is all about results.  Response rates.  Conversion rates.  Cold, hard numbers.
And not just direct mail either, but all media.
I'm Bob McCarthy.  If you want to add direct response to your advertising and marketing – if you're willing to be exposed to the numbers – give me a call.  508-473-8643
Find a service to fit your need
>Freelance copywriting and creative
We provide creative concepts, copywriting and graphic design for businesses, non-profits and agencies.  From sales letters to websites to brochures and white papers.
>Integrated marketing campaigns
We provide integrated marketing campaigns – using both online and offline marketing tactics – to support your sales process.
>One-to-one marketing coaching
Through advice, training and mentoring, we can help you navigate your way through the complexities of today's online and offline marketing opportunities.
>Direct mail marketing strategy and creative
We help clients with list research, offers, formats, creative, production, testing and response analysis.  For improved response rates, conversion rates and ROI.
>Demand generation strategy and creative
We create closed-loop demand generation programs featuring proven lead generation and lead nurturing strategies.
Call for an estimate … or just to talk
We are located in Milford, Massachusetts – just 45 minutes from Boston, Worcester and Providence.  But you can be anywhere.  As long as you have a phone and email, we can work with you.  If you happen to be located in southern New England, we can probably meet face to face.
Either way, let's take the first step and get acquainted.  Call us at 508-473-8643.