B2B Marketing – Direct Mail, Google Ads, Email, Print Ads, Websites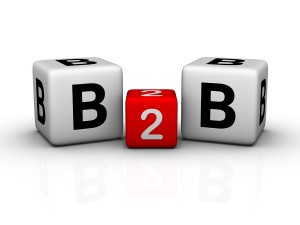 If you are a B2B marketer– selling your products or services to other businesses, institutions or government – we have a program for you.
For close to 30 years, we have worked with a wide variety of business-to-business (B2B) marketers helping our clients generate qualified sales leads, close more sales and build their reputation and brands.
B2B marketing covers many industries – including technology, financial services, manufacturing, business services, professional services and the consulting industry.
Our services fall into five categories
Direct Mail
Google Advertising
Email Marketing
Print Advertising
Website Marketing
Scroll below to learn more about these services
Direct Mail

Direct Mail may be considered "old school" by some, but it's still a powerful marketing tool.

Often viewed as slow and expensive, direct mail is the only marketing tool that allows you to put a tangible marketing message in front of a very specific and highly targeted audience.

If you can identify your best prospects individually – not as a group – direct mail may be right for you.

Benefits of direct mail

Targeted messaging
Mail any quantity on your schedule
Generate a pre-qualified response
Test individual components of your mailing
Scale up with winning combinations

Google Advertising

Google Advertising has three parts – Search Advertising, Display Advertising and Remarketing Advertising.

Search Advertising puts your ad in front of people who are actually doing a search for businesses like yours.
Display Advertising puts your display ad in front of people who fit your customer profile while they are on the web.
Remarketing Advertising puts your display ad in front of people who have recently visited your website.

Your business could benefit from one, two or all three of these advertising programs.

With Google, you only pay when someone clicks on your ad.  This pay-per-click (PPC) model provides businesses with an affordable entry to Google.

Benefits of Google Advertising

Multiple ways to advertise
Pay only for clicks, no upfront costs
Target by industry, interests or demographics
Narrow your targeting to zip code or radius
All campaigns are fully measurable
Test many elements and adjust for improvement

Email Marketing

Email is seen by many as simply a faster, cheaper version of direct mail.

They are similar in many ways – primarily the ability to target individuals based on demographics, interests and behavior, and the ability to generate a response.

And while direct mail has a greater impact because it's tangible, email is definitely faster and cheaper.

Email can be delivered in minutes and you'll your results within the day.  Direct mail takes several days at least to be delivered.  Email costs are a fraction of the cost of direct mail.

B2B Experience


TECHNOLOGY


Thomson Financial
Digital Equipment Corp.
SunGard Financial
Warrington Financial
MAK Technologies
Sun Microsystems
Sitara Networks
PC DOCS/Fulcrum
Syncra Software
Winchester Systems
Applied Analysis
Demantra
EMC
RSA Security
DST Financial


FINANCIAL SERVICES

Thompson Financial
Warrington Financial
SunGard Financial
Access Capital Solutions


CONSULTING & PROFESSIONAL SERVICES

Darling Consulting Group
Oxford & Associates
Mabbett & Capaccio
Physicians First MS
Management Ventures
National Fire Prot. Assn.
Deerfield Partners


INDUSTRIAL

Koch Membrane Systems
EFD, Inc.
Color Technology
Kidde-Fenwal
Century Fiber Optics
Gerson
Product Resources
EM-Calibrations


BUSINESS SERVICES


Express-It Delivery
Ben Franklin Printers
Boston Tag & Label
American Ramp Systems
Email marketing has a variety of applications:
Email Lead Prospecting – reaching out to new audiences with cold email
Email Surveys – reaching out to new audiences or your own lists with surveys
Drip Email – pre-schedule sequence email that may be triggered by a response
Email Newsletters –
Email Sales Letters
Print Advertising
Newspaper and magazines have been struggling in recent years as online advertising has taken hold.
But they are still a viable way to reach a target audience – and as publications get thinner with fewer advertisers, you chance of standing out increae.
May be more important for certain audience groups
The key is to use direct response so you can actually measure the results of your print advertising.
This is very different from tradition brand-building advertising which is a long-term commitment with no real way to measure results.
We can apply direct response print advertising strategies to:
Newspapers
Magazines
Trade Journals
Free Standing Inserts (FSIs)
Coupon Packs/Wraps
Packaged Inserts
Website Marketing
Your website is the face of your business.  It should provide visitors with a clear overview of your business – the products and services your offer, the markets you serve and the reasons why you are the right provider.
But websites can be so much more than just a presentation of features and benefits.
It can also help you generate visitor traffic and convert those visitors into sales leads.
Website Services
Website Design
Lead Capture
Content Strategy
Content Creation
Organic Search
Local Search