B2C Marketing – Direct Mail, Google Ads, Email, Print Ads, Websites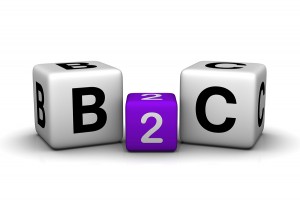 If you are a Business-to-Consumer (B2C) marketer – selling to individual consumers or households – we have a marketing program for you.
B2C marketing covers a broad range of industries – including retail, personal services, home services, professional services, construction contractors and direct sellers of consumer products.
To serve the varied needs of this market, we have put together a group of marketing programs that include:
Direct Mail – target individuals by demographics, interests and behavior
Google Advertising – search, display, remarketing
Email Marketing – prospect email, drip email, email newsletters
Print Advertising – measurable direct response ads
Website Marketing – content marketing, organic search, local search
Scroll below for more details on each marketing program.
Put our 30 years of B2C marketing services to work for you.
Hi, I'm Bob McCarthy.  I've been a B2C writer for close to 30 years working with a wide range of clients – both large and small.

I've helped clients with their direct mail, email, websites, landing pages, product sheets, brochures, white papers, case studies and so much more.

Check out the list below.  In addition to writing your projects, I also provide graphic design and other services to get your projects out the door.

Lead Generation

Direct Mail (Self-mailers, postcards, letter mailers, etc.)
Email
Search Advertising (pay per click Google Adwords)
Print Advertising
Online Advertising
Landing Pages and other Website Pages
Keyword-Focused Content Marketing/SEO

Lead Nurturing

Email Nurturing Blasts
Email Auto-Responder Series
Triggered Emails
Transactional Emails
Email Newsletters
Direct Mail Follow-Up

Content Marketing

White Papers
Tips Sheets
How-to Reports
Instructional Videos
Webinars
Case Studies
Customer Interviews
Articles & Posts

Collateral

Brochures
Information Kits
Sales Flyers
Product Sheets

Industry-Focused Programs

B2C Experience

FINANCIAL/INSURANCE

Cabot Money Mgmt
Andover Bank
Great West Insurance
AAA Insurance

HEALTH CARE

Harvard Pilgrim HC
American Ramp Services
ALS Association
Leahy Clinic
Whitcomb House Assisted Living


WHOLESALE/RETAIL

Boyd Kitchens
King Kitchens
Waddington's
Eagle Brook Saloon
The Neat Place
Boston Bark Landscape Supply


RECREATION

Mount Auburn Club
Riverside Amusement Pk
Fun World Arcades

EDUCATION

Milford Community Program
Central Mass Auto Schools
Babson College



How can we help?
Are you looking for a complete campaign or do you just need some marketing pieces put in place?  We're flexible enough to work with you both ways.
To learn more, contact Bob McCarthy at 508-473-8643 or bob@mccarthyandking.com.
We also invite you to check out our Creative Portfolio.
Related Links