Non-profit organizations have a lot of stake.  Year after year, their missions depend largely, if not entirely, on the generosity of their donors and supporters.
To stay in business – to maintain the necessary financial levels to deliver on their mission – these organizations must build strong relationships with the people who support their cause.
And that means ongoing communications and appeals for support.
We can help you with that.  We provide a mix of copy, creative and supervisory services – which we make available on an as-needed basis.
Lead Generation … And Then Some
When it comes to marketing, almost every business measure success how many leads and how many customers were generated. 
Sometimes, there's recognition for that unmeasurable branding impact, but really, it's about leads and sales.
Measuring leads is simple and direct. You run a campaign and count the number of phone calls, reply cards and landing page forms.  Yes, it takes a little time to set up and track the lead sources, but in general, it's a straightforward process.
Where it gets a little tricky is what happens after the lead comes in. 
What plans do you have in place to cultivate those leads to turn them into customers?
Will there be follow-up phone calls, emails, mailers? 
What strategy will you have in place to move your leads from their initial response through the sales process?
Depending on your product/service and industry, you may need to nurture your leads over many weeks or months before they are ready to seriously consider making a purchase.
Marketing from the Ground Up
We often think of marketing in terms of a particular campaign – the ad campaign, the search campaign, the direct mail campaign. And those could be important elements in your marketing program.
But marketing encompasses so much more than that.
It starts with your website where future customers get their first impression of your business.  It includes your sales and marketing materials, your proposals and your lead tracking systems. Marketing should also focus on how you capture, nurture and engage your sales leads.
We've broken it down into three sections:
The Basics
The Funnel
The Campaigns
You may see these as separate entities or functions, but they all contribute your marketing. 
Let's take a closer look …
Step 1 – The Basics
You may already have some or many of these items in place, or you may just create them on the fly.  But if you've been in business for any time, you know how important they are.
Your Website.
In today's world, this is not an option.  If you're in business, you need a website.  That doesn't mean you need something that's flashy and expensive. You just need something that's informative and professional looking. You also need a website that generates leads.  If people are coming to your site, you want to do everything you can to convert those visitors into sales leads.  And that takes a strategy.
Google Verification.
It's a simple process, but every business should verify their business listing with Google via its Google My Business platform.  (Bing and Yahoo have similar services). For the most part, businesses take this action to get found in local searches and appear on a Google Map.  But it makes sense for every business to get verified with Google.
Introductory Information Package.
When someone says "send me some information about your company," what do you send them? For many small businesses, this request turns into a scramble as staffers start to collect an assortment of sales sheets and promotional flyers.  A much better practice is to have right package in place – as a PDF for email delivery, and/or a printed brochure or information package for postal delivery.
Sales Presentation Package.
At some point in the sales process, you are going to want to give a sales presentation to your prospect.  Depending on how you sell, you should consider having a face-to-face presentation (for nearby prospects) and an online presentation (for long distance prospects). You may want to customize this package to each new prospect, but you should have some type of template in place.
Prospect Intake Questionnaire.
When new prospects call your office to discuss a project, do you work from a questionnaire or do you just wing it?  It's always better to be prepared.  A questionnaire will help you qualify the prospect to determine if, in fact, they are the right prospect for you.  It will also help to ensure you don't forget to ask a question.
Proposal Templates.
How much time does it take you to prepare a proposal? Hours?  Days? This can be a problem for many professional services firms because it is un-billable time.  You know your proposals are important and need to be done right.  But you should be looking for ways to streamline that process.
CRM – Customer Relationship Management System.
How do you keep track of your prospects?  If your numbers are small, you might have a manual process in place (and that's probably okay). At some point, you may have tried an Excel spreadsheet (which can also work for a while).  But when you are generating lots of leads and have to stay in touch with one on a regular basis, it may be time to consider a CRM system.
Referral Program.
Everyone says referrals are their best source for new business. But what are you doing to encourage referrals?  Are you sending out referral requests?  Are you offering incentives for referrals?  This could fall into the "campaign' section, but we see this as an ongoing effort – something that should become automatic.
Step 2 – The Funnel
The Funnel refers to the process or system we put in place to manage incoming sales leads.  We use the Funnel regardless of the source of the leads.  They could come in via Google, Facebook, an email campaign or directly from your website.
Here's what the Funnel includes:
Opt-In Landing Page
In the past, when someone clicked on your ad, they would be taken to the home page to learn more about your company. But that quickly proved to be less than satisfying as visitors were distracted by multiple messages and navigation tabs.  Today, best practices recommend the use of dedicated landing pages where interested prospects can opt in for continued follow up.
Lead Magnet – when prospects visit your landing page, they are usually presented with some type of incentive to complete the form.  We use Lead Magnets as that incentive. Lead magnets are informational guides, white papers, tip sheets, charts and more.  You may already have these in your possession, but if not, we can create them for you.
Thank You/Download Page
As soon as a prospect fills out your landing page, they are taken to a Thank You page where they can download an offer you may have promised on your landing page. 
Book-an-Appointment Sales Page
In some cases, your Thank You page can also serve to promote the next step in your sales process.  This next step can be an appointment for a free strategy session, consultation, exploratory phone call or needs assessment.
Retargeting Advertising
When prospects visit your landing page (or website), sadly many of them leave without ever filling out a form. These are lost opportunities but because of Retargeting Advertising, we are able to stay in touch with continued advertising to those same past visitors.
Call Tracking Service
If your primary call to action is via the phone, you may want to set up call tracking which allows you to track the source of all your phone calls.  Multiple phone numbers are assigned to different campaigns to provide an accurate count of responses per campaign or campaign segment.
Integration with CRM and/or Email Service
As leads are generated, you need to have in place various systems for managing your leads and continued outreach through email.  You can enter all this information manually, but at some point, that becomes unmanageable – so you need to automate.
Drip Email
Email provides even the smallest business with the opportunity to stay in touch and communicate with their customers and prospects. One of the most popular features for email is Drip Email which allows you to send out a series of emails on a pre-arranged schedule – and it's all handled on auto-pilot,
Step 3 – The Campaigns
With your funnel in place, you are now in good position to plan, create and execute one or more marketing campaigns.
But choosing the right campaigns should be based on more than gut instinct.  You need to first consider your audience, your product and your budget.  We know not all of the campaigns listed below will make sense for your business, but we are ready to work with you to find the right fit.
Public Speaking & Writing
If you want to build public awareness and reputation for your business, public speaking and writing are by far the most effective ways to go. When you speak at industry events or write opinion/analysis/advice columns for industry publications, your credibility as an industry authority will skyrocket.  With the right strategy in place, both activities – speaking and writing – have the potential for generating lots of leads.
Direct Mail
If you can identify your target audience with some precision, direct mail could be a good option for you.  With so much going on via email and online these days, think about the impact a personalized introductory letter could have on your prospects.  You can use direct mail to precede a follow-up phone call, or to generate response on its own. You could also send an oversized postcard to leads that were generated through other methods.
Direct Mail Lead Surveys
One key element is selling is the ability to ask the right questions to determine a prospects interest and qualifications. We use this same principle with direct mail (and email) lead surveys.  We target your best prospects with a well-constructed survey.  When prospects respond, they provide your sales team with qualified sales leads.
Google
If advertising is in your plans, you need to consider Google.  Google is the largest player on the web – by a lot.  We use and recommend three different programs under the Google umbrella:
Google Search – Google Search has become the new Yellow Pages.  When someone wants to find a specialist in your field, they will type in your specialty for your location, and if you are a Google Search advertiser, your ad could show up on Page 1 of the search pages.
Google Display – this is a very different and less expensive option for reaching your target audience. With the Google Display Network, you place your ads, not on Google's search page, but on the millions of websites, news sites and blogs that make up the Internet.
Google Retargeting – this is an advertising program that targets a very specific audience – people who have visited your website.  These are people who have shown some interest in what you sell.  It makes sense to stay in touch with them.
Facebook
While Google provides a worldwide network of websites, news sites and blogs, Facebook runs all of its advertising on a single platform.  Below are two paid advertising campaigns.  These should not be confused with Facebook social media where all your outreach is free.
Facebook Ads – Facebook places your ads in front highly targeted segments of the Facebook population with sponsored posts and sidebar ads. 
Facebook Retargeting – here you can use the same advertising platform to continually market to your own list of customers, prospects or previous responders.
LinkedIn
If you sell to a business-to-business (B2B) audience, LinkedIn offers both free and paid methods for promoting your business.  Some sales people rely heavily on LinkedIn to find and reach out to prospects. 
Print Ads & Inserts
The demand for print advertising and print inserts is fading fast, but there are some occasions when it makes sense.  For some segments of our society, magazines and newspapers are still popular. Don't just dismiss this by simply calling it old-school.
Email Marketing
Email has been a real game-changer for marketers.  It's fast and cheap.  And it sometimes runs on auto-pilot. For business owners, it is an effective way to stay in touch with prospects, to nurture relationships, to reactivate old leads and to build your reputation as an authority in this industry. We use pre-scheduled drip email sequences to build relationships with new leads and regularly scheduled emails to keep your name top of mind. 
Trade Shows
They are not for everyone, but trade shows continue to provide path for face-to-face engagement with your target audience.  You need to pick the right show to be sure you are reaching buyers.  You also need to consider all of your costs – not just the booth costs but also your staffing and literature costs.  Finally, you want to take steps to maximize your lead collection, then calculate your cost per lead at the end of the show.
Content Creation & SEO
We don't usually think of content creation as a campaign but as an ongoing commitment.  By creating new and relevant content on your website, you are building your credibility as an authority.  You are serving your audience of customers and prospects.  And just as importantly, you are getting Google's attention.  Eventually, you will see your content coming up on search results pages and your website traffic will increase.
But turning those visitors into leads is another step in the process.  We recommend and create lead magnets – informational guides, white papers, tip sheets, charts and more – to incentivize response and capture new sales leads,
How We Work
If you come to us with a specific campaign in mind, we can help you with that.  We will estimate the project in advance and then bill you in installments as the project progresses
But we believe a more effective approach is to look at your marketing not as a single campaign but as an ongoing and integrated system of activities – as I've outlined above.
For that reason, we recommend a month-to-month relationship.
For a fixed monthly fee, we will work with you on developing a plan and a set of priorities. We will then work with you developing those projects that are most important to you and your success. 
The monthly fee covers all time related to planning, writing and project supervision.  However, out-of-pocket costs for graphic design, printing, mailing, Google/Facebook costs, email services, etc. are additional.
We should add that we expect this to be a collaborative effort. While we can handle some of the projects independently, we will need your involvement – your input, your feedback, your expertise – to make this work. 
Getting Started
If any of this interest you, let's set up a time to chat.
We can use the call to get acquainted, or if you want to set aside some additional time, we can conduct an informal Needs Analysis to determine your priorities.
There's no obligation either way.
At the end of our conversation, if you want to move forward, I will put together a more detailed proposal of our working arrangement.
To schedule an initial phone consultation, call me at 508-473-8643 or send me an email (bob@mccarthyandking.com).
I look forward to hearing from you.
Bob McCarthy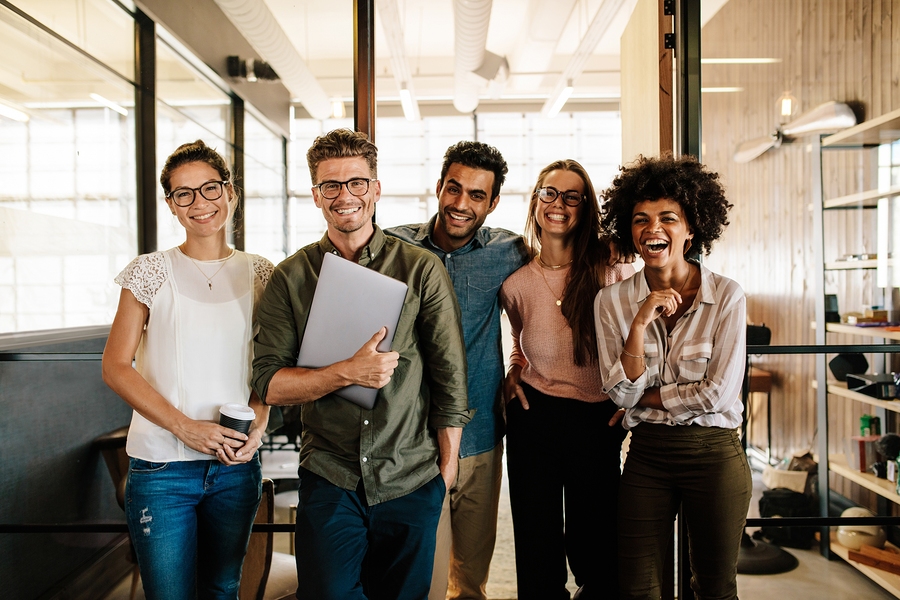 Professional Services
Accountants/CPAs
Attorneys
Consultants
Architects
Engineers
Financial Advisors
Investment Managers
Insurance Agents
Physicians
IT Specialists
HR Advisors
Recruiters
Training & Development