Request a FREE kitchen and bath marketing Strategy Session

How satisfied are you with your kitchen and bath marketing strategy?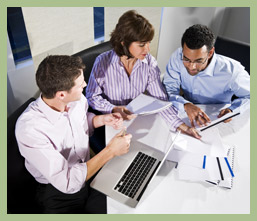 Could your marketing use a new direction, a few fresh ideas or perhaps a second opinion of what you're already doing?
Our FREE 30-minute Marketing Strategy Session gives you all of that – and more.
With so many marketing tactics – online and off – available today to the kitchen and bath business owner, it's practically impossible to be up to date on everything.
In this 30-minute session, we will:
review your current marketing efforts and we'll provide you with an overview of your best options moving forward.
look at some of the latest online options that every small businesses needs to consider.
discuss the traditional, tried-and-true marketing tactics that you may have used in the past.
offer ideas for generating more leads from your website.
show you some of the ways you can track and measure your marketing for more accountability.
There's absolutely no obligation involved.  The session is for your use to do as you like.
To get things started …
please complete the form below and we'll send you a short questionnaire. As soon as we receive your questionnaire, we will contact you to schedule your Strategy Session.
If you have any questions, please contact Bob McCarthy at 508-473-8643 or bob@mccarthyandking.com.

Return to:
Referral Marketing
Lead Generation
Lead Follow-Up
Website Marketing