Kitchen & Bath Marketing – Pricing
If you're in the kitchen & bath business, this program is for you.
Below, we have outlined what we call a Starter Program that will get your program off and running while generating some immediate results.
We've given you a choice of marketing campaigns, plus a landing page as well as some follow-up emails to keep you in touch with leads that don't close right away.
At the same time, we offer some add-ons to this program – additional campaigns, program enhancements and additional follow-up emails.
If you have any questions, please don't hesitate to contact Bob McCarthy at 508-473-8743 or bob@mccarthyandking.com.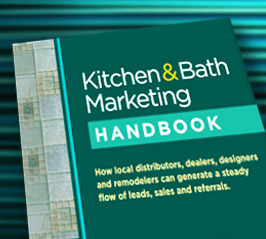 Kitchen & Bath Marketing – Starter Program
Looking for a way to get started … to get some immediate results?
Here's what our Starter Program includes:
Part 1 – Account Setup
Setup Response Tracking Service
Setup Google Analytics
Part 2 – Campaigns – Choose one (1)
Facebook Ads
Google Search Ads
Google Banner Ads
Direct Mail Campaign
Suggested spend for PPC ads – $20-$30 per day
Part 3 – Landing Page
Create a Landing Page & Thank You Page
Host on your website or a third-party site
Optional – Add testimonials/photos to Thank You Page
Part 4 – Follow-Up Emails
Welcome Email
Two (2) Drip Emails
One (1) Repeatable Branded Email
Costs:  $795 per month – minimum 3 months
Plus, these optional add-on services
Additional Campaigns
Facebook Ads
@$295 per month
Google Search Ads
@$295 per month
Google Banner Ads
@ $295 per month
Google Local Service Ads
@ $195 per month
Targeted Direct Mail
@ $295 per month
"New Homeowner" Direct Mail
@ $195 per month
Program Enhancements
Retargeting Ads – Google/Facebook
@ $195 per month
Google My Business/Google Maps
@ $195 per month
Google Review Builder
@ $195 per month
Project Location Posting & Reviews
@ $395 per month
Social Media Setup & Posting
@ $395 per month (30 posts)
Lead Magnet Creation
@ $195 per month
Additional Emails
Drip Emails
Repeatable Branded Emails
Holiday Emails
Seasonal Promotional Emails
On-Demand Emails
Additional 1-5 emails
@ $95 per month
Additional 6-10 emails
@ $145 per month
Additional 11-15 emails
@ $195 per month
Additional 16-20 emails
@ $245 per month