By now, you're probably familiar with the concept of the landing page.
You run some type of marketing promotion – a paid search, online display ad, email or direct mail campaign – and you set up an online landing page to handle the response.
In the beginning, you might have sent people to your website, but you soon realized most home pages are not set up for lead capture.  Home pages cover a lot of topics, usually have no signup form and always have too many distractions to work effectively as a landing page.
To convert more visitors into leads, it was better to send people to a dedicated landing page that was completely focused on the product or service you were promoting.
Landing pages are ideal for email and online marketing campaigns because all it takes is a click to generate a response.  But landing pages also work in direct mail where readers can be given a choice to respond by mail, by phone or by landing page.
There are two very different types of landing pages – a squeeze page and a sales page.
Let's take a look at how these two pages are used …
Squeeze Page
A squeeze page is the most basic type of landing page – and the most often used.  Its purpose is simple – to get visitors to fill out a form.  This is known as a conversion.
A squeeze page usually features a simple call to action and form.  Copy is short and focused almost entirely on the call to action.
If there is an image on the page, it is usually the free information that is being offered.  Maybe a cover of your free guide.
Occasionally, a video is used.  Occasionally, PURLs (personalized landing pages) are used.
The most debated component on a squeeze page is the form itself.  What information will you ask (or require) visitors to provide?  Name and email address are essential, but what about company, address or phone number?
The rule of thumb is simple and obvious:  the more information you require, the fewer people will be willing to complete the form.  Put another way, if you require more information, you will see a lower conversion rate.
But what is often overlooked is, in my view, the most pivotal factor in any landing page – which is the offer.  The offer is the incentive that is used to get people to fill out the form. We frequently use "lead magnets" as incentives.  If the incentive isn't strong enough, many people will leave without filling out the form.
Sales Page
A sales page is much more challenging than a squeeze page.
Unlike the squeeze page, a sales page is not satisfied with simply converting a visitor into a lead.  Its goal is to bring prospects further along in the sales process – and in some cases, to close the sale.
Sales pages always use longer copy than squeeze pages. Sometimes, sales pages can run many screen views in length.  I'm sure you have seen these pages and wondered why anyone would read such long copy.
The fact is that people do read long copy when they are interested in a particular product or service.  It's been proven through many years of direct mail testing.  Now this same strategy has been applied to landing pages.
As a rule, a long-copy sales page is only presented to people who have previously expressed an interest in that product or service.  It should not be used as a first-contact landing page.
So what goes into a sales page?
Well, pretty much everything.  Like any good sales pitch, you need a sales page that:
explains everything
answers every question
provides a long list of benefits (and supporting features)
builds credibility through testimonials, endorsements, etc.
responds to all potential objections
walks the reader through payment details and options
Because you have such a long sales pitch, you need to present all this information in a clear, visually appealing way – meaning you need simple sentences, short paragraphs, many subheads, lots of bullets and a generous use of graphics and photos.
In short, you want to make your copy easy to skim.  Keep in mind, most people are looking for information about the product or service – and they are probably just skimming through quickly.  Make sure the information can be found easily.
How long should your copy be?
There is no particular length requirement for a sales page.  It depends largely on three elements – (1) the complexity of your product or service, (2) your own public credibility/familiarity and (3) what you want the reader to do.
Complexity.  If your product or service requires extensive explanation, you might need longer copy to help the reader understand what you're selling.
Credibility/Familiarity. If you're not well known in your market, you may need to write longer copy and provide more testimonials and endorsements to build your credibility.
Next step. We often think of a sales page as a vehicle for selling a product or service, but it can also be used to "sell" the next step in the process.  For example, you might want to take new leads and try to persuade them to request a free consultation or free audit.  In most cases, selling the product will require more copy than selling the next step.
Sales pages are the real workhorse of online marketing.  They are very much like long-form direct mail packages that often include multi-page letters.
They are time-consuming to write – and difficult to write well.  But they serve an important function in your sales process.
Do you need a squeeze page or sales page?
You may be wondering which type of landing page is right for you – the shorter squeeze page or the longer sales page.
Why not both?  Consider this scenario …
You run a Google Advertising program which sends your clicks to your squeeze page.
For those who fill out your form, you immediately send your new lead to a Thank You page where they can download the information you promised.
Just below the Thank You and the download button is the start of your sales page.
As you start sending drip email to your new leads, the call to action (within your emails) sends your readers back to the sales page (or a variation of the sales page).
Do you really need a sales page?
If you're selling products online without a sales force, you need a sales page.  You may be relying on your website to do all the selling, but I think you'll find a dedicated sales page will work better.
If you are selling products or services with a sales team, you may see the sales page as optional.
The reality is that most companies don't use sales pages.  They use squeeze pages to capture leads, but they leave the follow-up sales pitch to their sales people.
In time, these companies may come to realize their sales people are more effective when they are working with prospects who already understand their product or service, and who are ready to take the next step.
Need help with your landing pages?
If you're already using landing pages, let's set up time for a FREE Landing Page Review.  We'll review your pages and provide you with our step-by-step recommendations for improvement.
If you're not currently using landing page, let's schedule a phone call to discuss your needs and then we can provide you with an estimate.
Contact Bob McCarthy at 508-473-8643 or bob@mccarthyandking.com.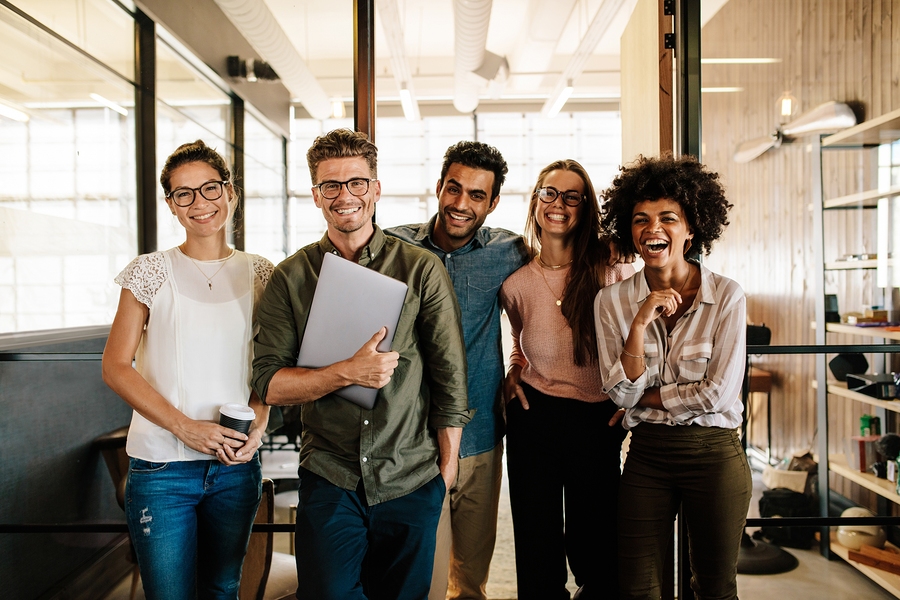 A Quick Word About Us
We create lead generation campaigns using Direct Marketing or Digital Marketing – and very often a combination of the two, which we describe as Digital Direct Mail.
Our campaigns include both Outbound Marketing (direct mail, cold email, phone) and Inbound Marketing (SEO, PPC, Local Search) as well as Lead Nurturing funnel activities.
If lead generation is in your plans, we invite you to download our FREE Guide, The Lead Generation Blueprint. Or click here to schedule an Exploratory Phone Call.