Lead Generation System – Do It Yourself
Build your own Lead Generation System … using our coaching
Many business owners and marketers come to us looking for answers, ideas, advice and guidance – and we're happy to help in whatever way we can.
We hope you find our website helpful and appreciate our willingness to get on the phone with you to answer your questions.
We do so in the hopes that you may someday become a customer.
But we understand that many of you are do-it-yourselfers.
And that's okay.
For you, we offer our Coaching services.
Coaching – in several formats
We offer our guidance via coaching in a variety of ways.  You should know all coaching is handled by me (Bob McCarthy) personally.
Month-to-Month
Meet once a Month – 60-90 minute Zoom meetings – $495/month – 6 month commitment

Meet twice a Month – 60-90 minute Zoom meetings – $895/month – 6 month commitment
One-Time
Project-Focused – quoted based on the scope of the work

One-Hour Zoom Meetings – if you need an hour of our time, and nothing more – $395 – please provide background information and/or questions in writing prior to the meeting.
Your Lead Generation System
in 5 Steps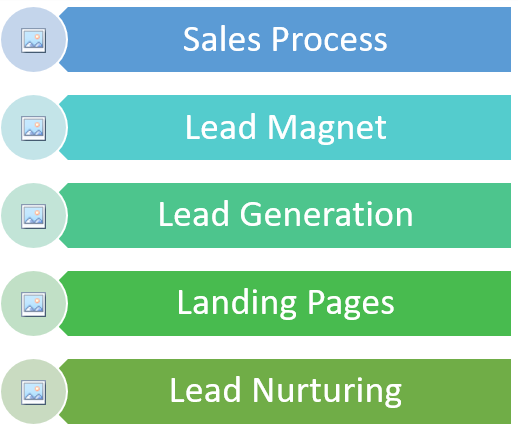 Strategic Planning

Workflows, integrations, testing, metrics – let's design and build a lead generation system that works for you.
Creative Content
Ads, emails, mailers, landing pages, lead magnets – somebody needs to create this content. We're ready to help.
Ongoing Management
Deadlines, estimates, execution, tracking, measuring, reporting – let us help you keep everything moving smoothly.
"I've known Bob McCarthy professionally for over 25 years. He first helped us develop a B-to-B direct mail lead generation program for our software business. Within 90 days, Bob developed lead programs and internal scripts that allowed us to move from an expensive direct field model to a lower cost inside sales team approach. Our revenues increased while our costs went down."
FREE Strategy Session
Looking for ways to improve your lead generation efforts?  We might have a few ideas for you.
We offer a FREE 60-minute Strategy Session (via Zoom) where we will take time to learn about you, your business and your sales/marketing needs. We will then walk you through the entire lead generation system focusing on those parts that are most relevant to you.
There's no obligation. It's just an opportunity to get to know each other, and hopefully give you some ideas for moving forward.