Direct Response Consulting – List Building & List Research
Your prospect list is the single most important part of your sales and marketing effort.  Whether you are using your list for direct selling or direct marketing, building a prospect list requires initial research as well as consistent monitoring and adjustment.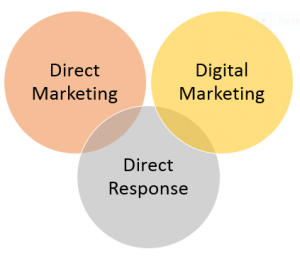 List Building is a consulting service designed to help you research, organize and maintain a highly qualified prospect database for your business.  

This service introduces a process for finding, selecting, qualifying and ultimately building lists.  We are not a list company although we often rent and buy list data as a final product.
We work with B2B, B2C and non-profits.
==============

List Building starts with your Audience Profile
Before you can build your list, you need to know who you want to reach.  This may seem obvious to you, but it will become less obvious as you put your Profile in writing.   Your Audience Profile needs to include a detailed description of the people most likely to buy what you sell.
Most Audience Profiles are tiered profiles.  The top tier is reserved for your best (potentially the most profitable) prospects, then a second or third tier for lesser prospects.  Often different campaigns are developed for each tier.
Here are some of the factors that go into List Building:
Demographics

Demographics represent the first layer of audience selection.  In the B2B environment, demographics include the target industries, company size, job title and geographic location.  On the B2C side, demographics covers age, income, gender, family size, marital status, home ownership, auto ownership, pets, and more.



Psychographics

Psychographics describes what your prospects do.  For B2B, this may include the trade publications they read, the conferences they attend and the organizations they join.  For B2C, psychographics will also include subscriptions, memberships, purchasing history, voting history and donor history.


Buying Responsibility

While not routinely available, some B2B data sources can identify the types of products or services your prospect may have the responsibility to purchase.

Product preferences


B2C prospects are frequently asked to fill out product preference surveys.  The data collected from these surveys are then made available for marketing use.

List hygiene and deliverability


Newcomers to the list business are often shocked by the inconsistency of third-party list data.  Contact information is often in error or out of date.  For direct mail lists, you can expect about 5% to be non-deliverable.  For email lists, that number goes up to 25-30%.


Custom Surveys

Custom surveys takes your list research to another level by reaching out and connecting directly with your prospects.  With surveys, we can help you get answers to the questions most important to you.


Audience Segmentation 

Segmentation is used to identify subgroups within your prospect database.  Your database may be segmented by sales potential (as discussed above) or by some other demographic or psychographic element.  For example, you might segment by industry or company size or job title.

Segmentation allows you to develop different messages that are more relevant to your various subgroups.


Fees

List Building is a project-based consulting service.  Fees start at $2,500 and vary with project complexity.

If you are interested in a broader array of services, we also offer a month-to-month arrangement, starting at $2,500 a month.