Many marketing executives like to keep things simple:  Find a marketing strategy that works – and repeat.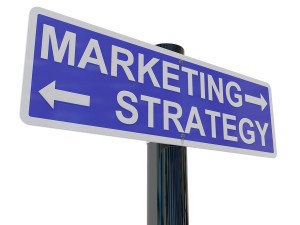 I subscribe to this approach myself – for the most part.
But I also recognize the importance of market segmentation – and that not all customers have the same value in terms of revenue potential.
If a particular strategy works well for high-value customers, you may find it is less effective or too expensive for lower-value customers.
Let me show you how market segmentation can dictate different marketing strategies.
For most us, our customer list is made of a small number of large customers, a larger number of moderate-sized customers and an even larger number of small customers.
This is not everyone, I realize.  Some of you may intentionally avoid the large or small customers – and stay focused on one size customer only – but bear with me …

Top Tier Prospects
This group would include identifiable and qualified prospects who offer the highest sales potential.  This will be your smallest group in terms of quantity – so it's manageable.
Because you know who these prospects are, your goal is to build relationships over time.  Because they represent a high sales potential, you should be willing to invest more time and money in these relationships.
You also understand that this is a long-term strategy.  You cannot expect to close a sale right away.
Your strategy is to build an internal list of key decision-makers in these targeted companies, and then make a cold call.  That's right.  I said cold call.  A cold call will allow you to introduce yourself, determine need and get permission to follow up.  This call and later calls may also be used to find out about other decision-makers.
After this initial call, your strategy calls for continued contact at an appropriate pace.  This may include emails, direct mail, personal visits, social engagement, educational workshops, demos and an occasional lunch or dinner meeting.
You may also want to attend key industry conferences and trade shows where many of these contacts may be presenting or attending.
Middle Tier Prospects
This group would also include identifiable and qualified prospects but who offer lower sales potential than the top tier.
Typically this group has many more contacts than the top tier – often too many contacts to justify the same "relationship-building" strategy we outlined above.
For this group, it is recommended that you develop some type of targeted lead generation program (such as direct mail) to identify those who may be interested in what you sell.  You already know they meet your other qualifying criteria, but you don't know about their interest until you get them to respond to a mailing.
Lead generation also allows your sales people to focus on lead follow-up/nurturing instead of prospecting.
Remember, there are too many prospects in this group to stay in touch with all of them on a regular basis.  But lead generation gets a small, manageable group of those prospects to raise their hands and say "I'm interested."
Once you have this smaller group of respondents, you can then justify your investment in follow-up activities that may include telephone, in-person visits/demos, email and direct mail.
Bottom Tier Prospects
This group would include prospects who are NOT initially identifiable or qualified.
Unlike the top two tiers, you cannot reach out to this group with any targeting precision because you don't know who these people are.  The best strategy is to help them find you.
You can generate these leads in a variety of ways – from public speaking, guest authoring, inbound marketing (SEO, Google Adwords, content marketing, social media), advertising (online and offline) and PR.
This strategy should produce a good volume of inexpensive leads, but lead quality will be very suspect.  In fact, a large number of these leads will not be leads at all.  You'll need to develop some way to qualify these leads after they come in.
Once these leads are developed and qualified, you can build in a lead nurturing program that may include email, direct mail and follow-up phone calls.
This strategy will produce some top- and middle-tier prospects as well.  You just won't know who they are until they identify themselves and you have a chance to qualify them.

What's popular vs. what works
People often ask about the relative effectiveness of different tactics – especially now as online marketing tactics have become more popular.
On blogs and social media, you often read questions like:
Does cold calling still work?
Is direct mail dead?
Is social media replacing email?
Has inbound marketing taken over?
There is no question that marketers often jump on the latest, greatest new idea.  And many of those new ideas have created sea changes in marketing.  But pretty much every tactic – both online and offline – can work given the right situation.
The lesson is be open to all marketing tactics – and let the situation dictate your marketing strategy.
—————
Written by Bob McCarthy
Download our FREE report, Step by Step Lead Generation & Lead Nurturing.
—————
Bob McCarthy is a direct response copywriter and lead generation specialist.

Download his Freelance Copywriting Information Kit.