Marketing Automation Creative – Copy and Design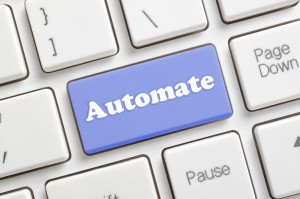 Marketing Automation (MA) has taken hold of marketing departments everywhere – in companies of all sizes.
Often developed as an extension of the company's Customer Relationship Management (CRM) system which manages your contacts – both customers and prospects.
Marketing Automation allows you to build lead generation and lead nurturing campaigns for individuals or segments of your database.
As the name suggests, programs are created and then set up to run on auto pilot.
So who's gonna write all this stuff?
If you're using Marketing Automation to manage your lead generation and lead nurturing efforts, you know the technology was just the first step.
To make Marketing Automation work, you need to invest even more time and effort in the creative process – the writing and design of those marketing activities.
This is where most Marketing Automation implementations come up short.
We want to be your Marketing Automation Creative Team
Marketing Automation systems like Marketo, Eloqua, Pardot, HubSpot and InfusionSoft are invaluable to the marketing process, but only if you have the creative resources to take advantage of their full potential.
Copy and design for all of your marketing automation projects:
Triggered drip email sequences
Landing pages
Confirmation pages
Auto-responder emails
E-guides, checklists, white papers
Case studies
Customer interviews
Event promotions
Direct mail
Remarketing ad series
Prospect surveys
Call scripts
Let's start with a Marketing Assets Discovery
When you look at our creative wish list of possible marketing materials, it can be pretty daunting and seemingly unrealistic.
But you might be surprised that some of those marketing assets may already exist. You may already have some literature that could be leveraged or re-purposed for your current lead nurturing needs.
As a first step, let's take a look at your inventory of your print and online content. Let's find out what you already have so we can begin to build a comprehensive Marketing Automation system.
To schedule a Marketing Assets Discovery call, please contact Bob McCarthy at 508-473-8643 or bob@mccarthyandking.com.