Need help finding new leads and customers?  Let's talk about it …
Join Direct Conversations, my one-on-one coaching program.
Does this sound like you?
You're new to marketing, OR
You're experienced in marketing but unfamiliar with the latest online tactics, OR
Your budget his tight and your hesitant about trying anything new, OR
You work hard to succeed, but you are not sure which strategies and tactics to employ, OR
You have good ideas, but you don't have the time, help or resources to get everything done, OR
You believe online and social media could help your business, but you're not sure how to get started.
I'd like to be your marketing mentor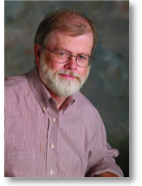 Hi, my name is Bob McCarthy, and I want to help you achieve your marketing goals through coaching.
My coaching program, Direct Conversations, will provide you with one-on-one mentoring and ongoing support as you plan and execute your marketing activities.
I believe I bring a unique background to your marketing challenges.
I have 30 years experience in the field – helping clients of all types and all sizes with direct marketing, lead generation, creative communications and online web marketing.
I have also spent time in the classroom teaching direct marketing principles to business professionals at local colleges.
Through Direct Conversations, I will advise you … I will guide you … and I will teach you.  I will make your marketing program stronger and more accountable.  Together, we will apply the principles of results-based marketing to your business.
Beyond that, I hope my mentoring will help you gain a more clear-cut vision for your marketing direction and greater confidence in your marketing decisions moving forward.
What are you hoping to accomplish this year?
What are your marketing goals this year?  Are you focused exclusively on bottom-line sales and revenue goals?  Or are you hoping to get better control over your marketing with a more reliable sales lead system or better tracking and measuring of your results?
I can help you either way.
I can work with you to establish current benchmarks for various steps in your sales process.  Then as the program unfolds, we can see how our efforts are working in comparison to those benchmarks.
I can also help you improve your overall sales and marketing process – giving you a practical way to manage and monitor multiple activities.  I will also help you set direction, establish priorities and develop a step-by-step action plan.
But my contribution won't end there.
I will work with you as you begin to implement your plan.  I will show you how to execute programs on a small scale, how to track and measure your early results and how to leverage those results into larger victories down the road.
With my Direct Conversations coaching program, I will work with you to develop a common-sense plan for your business.
Let's take the guesswork out of your marketing
As a long-time direct marketer, I am strong advocate of results-based marketing.
It botthers me to see marketing decisions being made based on gut feelings, intuition or personal preferences.
I think it's just plain silly to spend enormous amounts of money (or any money for that matter) on marketing programs and advertising that will never be tracked and measured.
I find it very difficult to understand why so many companies have yet to embrace this more scientific, results-based marketing approach.
But I can bring this approach to you – through our coaching calls.
I can show you how to take the guesswork out of your marketing.
A balanced approach – online and offline
Through my coaching calls, I want to be responsive to your needs.  I want t answer your questions, address your concerns and be attentive to what you're going through this week or this month.
But over time, I also want to help you with:
your website
Your website is the face of your business.  It doesn't have to be fancy, but it should look professional and provide clear information about what you do.   Most importantly, it should be designed to convert website visitors into sales leads.
your online web marketing strategy
Designing your website is only the first step.  You also need to attract visitors and this requires a comprehensive web strategy that combines multiple online marketing activities.
your marketing materials
Your marketing materials should properly represent your business – both in writing and design.  They should be clear, concise, well organized and look professional.
your direct mail and other lead generation methods
What is the most effective way for you to reach your target market and generate qualified leads?  Let's get your message in front people who actually buy what you sell.
your email lead nurturing and other follow-up activities
As your marketing program develops, you will start building a list of prospects and customers.  Your list will become your most important asset and I'll show you to how to use it effectively.
your response tracking and measurements
If you're not tracking and measuring your marketing activities, you are flying blind.  You simply cannot rely on a "feeling" that something worked or didn't work.  You need numbers and percentages – and I'll help you set this up.
My credentials and experience
My career in marketing started some 30 years as a copywriter for a direct marketing agency.  I left that job after four years to work as a freelancer and I have worked for myself ever since.
Over the years, I have developed extensive experience in direct marketing, lead generation, creative communications and online web marketing.
I have worked with clients in multiple industries – B2B, B2C and non-profits – that have ranged in size from the very large to the very small, including some solo-practitioners.  I have always taken a very hands-on approach with my clients so I am intimately familiar with every aspect of a program – strategy, execution, follow-up and analysis.
I have also taught direct marketing.  For 10 years, I taught the principles of direct response marketing to business professionals attending the direct marketing certificate programs at Bentley College (Waltham, MA) and Merrimack College (Andover, MA).
In addition, I served for several years on the Board of Directors of the New England Direct Marketing Association (NEDMA), and in 1992-93, I served as NEDMA President.
During my career, I have seen a lot of changes in marketing including the Internet marketing revolution.  But even with all of these technological changes, the principles of good marketing have always stayed the same.
How the program works
The Direct Conversations coaching program is flexible, affordable and designed to serve you.
Coaching Calls. The centerpiece of this program is the one-on-one Coaching Call – a 60-90 minute telephone call that you can use anyway you want.
You can choose one or two coaching calls per month.   If you are located within an hour's drive of Milford, Massachusetts, you can opt for a face-to-face meeting instead of a telephone call.  I will come to your location for an in-person coaching call.
You set the agenda for each Coaching Call by sending me an email the day before with your goals.  If you prefer, I will set the agenda based on my understanding of your needs.
Coaching Calls are scheduled for the same day and time each month, but can be changed as needed.  When you discover you need to change your call, please notify me right away.  I will try to accommodate your schedule.
Email Questions.  In addition to the Coaching Calls, I will be available by email when questions come up.
Getting Started …
Before we begin our Coaching Calls, I want to become familiar with you and your business.
I will ask you to fill out a short introductory questionnaire and to provide whatever samples and results you have available. We'll probably have a phone conversation or two, and exchange some emails.
This may take a week or two – at no additional cost to you – but I want to be prepared … before the real work starts.
What the program costs
You can select a Direct Conversations coaching program offering either one or two telephone coaching calls per month.  If you are located within an hour's drive of Milford, Massachusetts, we also offer an in-person visit instead of a phone call.
For telephone coaching calls
One call per month – $295/month
Two calls per month – $495/month
For face-to-face coaching visits
One meeting per month – $495/month
Two meetings per month – $695/month
We require a six-month commitment after which you may continue in the program on a month-to-month basis.  At the end of the six months, you may cancel any time.
No charge until "Getting Started" is finished.  Before your coaching actually begins, we will take a week or two to get familiar with your program.   You will not be charged until this phase is complete.  During this introductory period, if you decide to cancel, you can do so without any cost or penalty.
FAQ
Q: Can you provide copywriting, graphic design or project management services?
A: Yes, but it's not included in the coaching program.   If you are interested in those services, I will provide a separate estimate.
Q: Can I include my colleagues in my Coaching Calls?
A: Absolutely.  In fact, I would encourage it.
Q: What if I want to change my Coaching Call schedule?
A: I would prefer to pre-schedule our Coaching Calls so that we can easily schedule our other activities around them.  However, we can reschedule the call if you notify me as soon as you discover a conflict.
Q:  Who makes the call?
A:  I will call you.  In the case of face-to-face meetings,  I will visit you.
Q:  What if I miss my call?  Can I add it next month?
A:  Yes, I want to be very flexible.  I don't want you to lose any of your calls.  I want to make sure you get your money's worth.
If you have any additional questions, please don't hesitate to call me directly.  Thank you.
Bob McCarthy
508-473-8643
bob@mccarthyandking.com