Get the marketing answers you need with my One-Time Consultation
Many small business owners and marketers contact me with questions about their marketing.   Mostly direct response and direct mail, but also website marketing.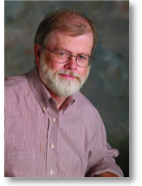 And I'm happy to help whenever I can.
However, some of the calls are more complex than a simple question and answer.  They require some research, some strategy recommendations and some discussion.   Not a major time commitment, but they require more than a quick phone call.
That's why I offer my One-Time Consultation.
As a small business owner myself, I know how difficult it is to manage various aspects of your business.  Some things you are good at and seem pretty simple; others, not so much.
In a larger business, you can hire whatever expertise you need.  In a smaller business, you're pretty much on your own.  A lot of trial and error.  And a lot of questions.
My One-Time Consultation is a way for you to get your questions answered more fully with some solid recommendations, strategies and ideas that you should be able to implement right away.
Here's how it works:
We schedule a phone call – plan on 60-90 minutes
You send me your background materials
I will prepare my recommendations and ideas
We hold our call
The cost?  A one-time charge of $295.
I fully anticipate this one call will give you the direction you need.  Of course, if you have any questions after the call, you should feel free to call or email me.
And if you're not satisfied with the consultation, I will gladly refund your payment.
To schedule your One-Time Consultation, please click on the Buy Now button below.  This will take you to a Paypal shopping cart.  Please note you do NOT need to be a Paypal customer to use this process.  In the ordering instructions, click on the second option (Pay with a debit or credit card, or PayPal Credit) and then follow the prompts.
Need more help?
If you need more help after (or instead of) the One-Time Consultation, I also offer a number of monthly-based or project-based options.
For monthly-based services, you can choose from a range of three-month arrangements starting at $500 per month.
For project-based assignments, I can provide estimates based on your needs.
Thanks for visiting.
Bob McCarthy