The online marketing world sure has a lot of experts.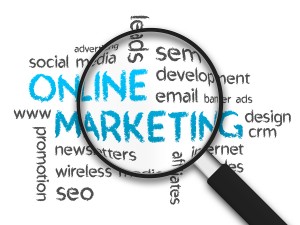 Do a quick "guru" search for web design … web development … SEO … local search … keyword research … link building … social media … landing pages … email … content marketing … blogging … mobile … video … analytics.
There are specialists for just about everything in online marketing – even for the smallest, seemingly trivial step in the online process.
If you have an established online program that is consistently generating traffic and converting that traffic into leads or customers, chances are one or two of these experts could come in and really improve the performance of your program.
But what if you're just getting started? 
What if you're behind the online marketing curve?
For many business owners and marketers, online marketing is still an elusive idea.  Yes, they may have a website but that's about it.  They may have tried Google Adwords (pay per click) or dabbled with email, but never with any confidence or direction.
If you're still at the early stages of your online marketing, should you be hiring one of these gurus?  Probably not – at least not yet.
It would make more sense, in my view, to start with the basics – and build a foundation for an online marketing program.
Build your foundation first 
When you're building your dream home, you may have a thousand ideas of how you want that home designed, built and decorated.  And in time, those ideas may actually become reality.
But first steps first – you need to build a foundation.
In online marketing, it's the same thing.  You need to build a foundation that will:
convert website visitors into leads
process those leads and deliver requested materials
nurture those leads over an extended period of time
accurately track marketing activities across all channels
And you need to set up this foundation so that everything is on auto-pilot.  You want it to run for you even when you're sleeping, on vacation or too busy to deal with it on a regular basis.
Key foundational elements
Your foundation doesn't take much – just a few basic items:
A website – there is no debate here – if you're in business, you need a website.  It could be simple – just a few pages – but you need to have a presence on the web.
A downloadable report (pdf) – ideally, you want a lead magnet – an educational how-to report or tips sheet – something that has an appeal to your target audience.  If you don't have a lead magnet, find something your visitors will want to download.
A form page or landing page – when people are ready to download your report, you need to give them a way to take action.  A phone number or an email address is not enough.  They need to be able to take action on their own – anytime.
A lead capture system – after the form is filled out, you need some way to process that contact information, confirm the email address and deliver the download.
An email service – after the leads are collected, you need an automated process for consistent followup.  Drip email is the best way to do that.
 Expand at your own pace
Once you have your foundation in place, you are set to go.  You can start to actively promote your website knowing you have the foundation in place to convert those new visitors into leads and customers.
You can keep writing content and build your audience through search and social media.  You can promote your website and content through direct mail and email promotions.  You can run Adwords or print ad campaigns to bring more traffic to your site. You can send trade show leads to your website.  You can invite prospects to visit your website after giving a seminar or speech.  You can link readers back to your website after writing a guest blog post or trade journal article.
You can do as much or as little as you want to promote your website and your business.
The good news is when your visitors arrive, your online marketing foundation will be there to convert, process, nurture and measure everything for you.

Written by Bob  McCarthy
——————————————-
Need help with your own foundation?
Call me (or send me an email) and let's discuss what you need. You may already have some of the pieces in place – and we're able to work within your current structure.