Print Advertising – newspapers, trade journals, inserts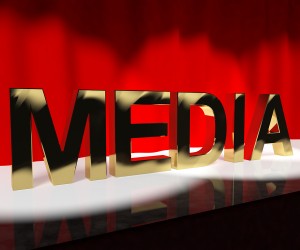 With so many advertisers moving online, those who remain with print advertising are getting more attention than ever before.
It is true that online use is growing fast, but traditional print advertising – in newspapers, magazines, trade journals and inserts – remains a viable avenue for reaching your target audience.
Through print advertising, you can:
Reach those who still rely on print for news and information
Generate sales leads from your advertising
Send visitors to your website for more information
Build store traffic with coupons and discounts
Track and measure each ad and ad placement
Test different elements of your advertising campaign
We can help create and implement your print advertising and lead tracking campaigns.
Learn more about Print Advertising
Direct Response Print Ads – step by step

If you only have a minute, here's a quick overview of what's involved:
Step 1 – Develop a response tracking system
Step 2 – Establish baseline results
Step 3 – Identify key ad components for evaluation
Step 4 – Develop a testing plan for comparison
Step 5 – Create new ads for testing
Step 6 – Implement ad campaign
Step 7 – Track results
Step 8 – Expand campaign with winning ads
Step 9 – Continue to test new ads and new placements
For an expanded discussion, read below.
Your ads don't have to rely on blind faith
In spite of recent trends toward the web, print advertising is still a viable way of getting your message out.
But it's not enough to simply create and place your ads.
You also need to track and measure your results.
And yes, you can measure your print advertising.  We can show you how.
Newspapers, magazines, trade journals and free standing inserts
They may have thinner print runs and fewer advertisers these days, but they are still getting into the homes and offices of your target audience.
When you advertise in print, you stand a good chance of getting noticed – and that's what advertising is all about. Right?
But where should you be advertising?  Which publications work best for you?
There's only one way to find out – track and measure your response.
Circulation, readership, eyeballs and impressions can be deceptive
Media reps are going to make their sales pitch to you.
They are going to talk about things like circulation, readership, eyeballs and impressions.  And they may even provide some documentation for you.
That's great – and maybe a good starting point – but impressions don't necessarily translate into responses or leads.
As you make your advertising decisions, you have a choice.  You can rely on their sales pitch or you can let actual performance show you the way.
Discounts, package deals, frequency and last-minute deals
Today, print media reps are willing to go a long way to get you on board.
They carry a portfolio of special deals and discounts.  They offer powerful incentives to sign long-term contracts or upgrade to larger ads.
This is all good – but only if your ads are performing.  And only if you can document that performance.
How to measure your ads
For many companies, measurement is an anecdotal and self-reporting process.
When someone calls or buys, you ask them how they heard of you.   Sometimes you forget to ask.  More often, the customer doesn't really know.
That's not ad measurement.
Ad measurement needs to be objective and consistent.   It starts by adding a response mechanism and a unique tracking code to each and every ad you run.  If all leads come in through the same response channel, you can begin to see exactly how many responses or leads are being generated by each ad.
Measuring your ads against costs
Your lead measurement doesn't end with a simple tally of your responses.
Because each ad is going to have a different cost (depending on the publication and the size of the ad), you also need to measure those responses against your costs.
With this simple mathematical analysis, you will be able to compare your ad placements on a cost-per-response or a cost-per-lead basis – a true apples-to-apples comparison.
Our unique approach
Unlike most ad agencies, we don't believe in jumping in with a brand new campaign.  That's not going to help us develop a performance-based advertising program.
Here's what we recommend:  If you already have a print campaign running, we want you to keep doing what you're doing.  Keep your ads in place so we can establish a baseline and see how your current ads are performing.
Chances are we will need to slightly modify your ads to build in a response mechanism and tracking code.  But otherwise we want your ads to stay the same.
Once we've establish a baseline, we can recommend changes to your ads to improve performance.  We might tweak your ads or recommend complete overhauls.  But always, we will be tracking the performance.
After the response comes in …
A key element in any response advertising campaign is what you do after the response comes through the door.
It is important to have a process that can collect contact information, add that information to your database and notify you immediately when a new lead comes in.
At the same time, you need to have a follow-up process in place – such as a series of emails that go out to your new prospect on a regular basis.
Best of all, this entire process can be put on auto-pilot.
To learn more or get started …
If print advertising makes sense to you, contact Bob McCarthy at 508-473-8643 or bob@mccarthyandking.com.  Or click on the button below