Direct response print advertising you can actually track and measure
McCarthy & King Marketing creates and produces strategically focused print advertising campaigns designed to generate a measurable response in the form of leads, orders and retail traffic.


Take the guesswork of your print advertising
Most companies that use print advertising in newspapers, magazines, trade journals and free standing inserts have no way of knowing whether their ads are working or not.
They rely entirely on brand awareness advertising which gets their message out to the target audience, but makes no effort to generate response.
It doesn't have to be that way.
When you apply direct response strategies to your print advertising, you can measure and compare the effectiveness of every ad and every placement – right down to the penny.


Print Advertising Service Options
Ad Review & Consultation – If you'd like to see your current ads or ad campaigns converted to direct response, let's take a look and see what we can recommend.  We'll take a look at your ads, your offers, your messages, your media placement and, if available, your current response.
Response Tracking System  Setup – When you're ready to go, we'll start by setting up your Response Tracking System which will allow you to capture your leads, enter the contact data, confirm the email address and deliver the fulfillment materials.  This system will also enable you to track each individual ad and ad placement.
Advertising Creative  – If you prefer to handle media selection and ad placement on your own, we can still help you with creative.  We'll work with you in creating your offer, developing your message and creating your ad and landing page.  Then we'll leave it to you.


Advertising Campaign – This is a full-service campaign that includes media selection, offer strategy, ad creation, ad placement, testing and tracking of response, lead processing and campaign revisions.

FREE Stuff
Download our reports:
>Step by Step Lead Generation & Lead Nurturing
>Creating a Direct Response Offer
Request a Creative Critique of your direct mail.
To discuss a campaign or get a quote, call Bob McCarthy at 508-473-8643.
Here's a different way to look at print advertising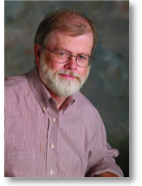 I'm Bob McCarthy.  As a direct marketer, I've never understand why print advertisers settle for brand advertising.
It doesn't make sense to me why these advertisers don't develop ads that generate response – that can be tracked and measured against other ads and ad placements.
Even today with so many marketers relying on metrics, print advertisers are still running the same old ads – with no way of knowing what's work and what's not.
If you have any questions or would like to discuss how we can help transform your advertising into direct response, please contact me at 508-473-8643 or bob@mccarthyandking.com.   Good luck!
Your ads don't have to rely on blind faith
In spite of recent trends toward the web, print advertising is still a viable way of getting your message out.
But it's not enough to simply place your ads.
You also need to measure your results.
And yes, you can measure your advertising.  We can show you how.
Newspapers, magazines, trade journals and free standing inserts
They may have thinner print runs and fewer advertisers these days, but they are still getting into the homes and offices of your target audience.
When you advertise in print, you stand a good chance of getting noticed – and that's whay advertising is all about. Right?
But where should you be advertising?  Which publications work best for you?
There's only one way to find out – track and measure your response.
Circulation, readership, eyeballs and impressions can be deceptive
Media reps are going to make their sales pitch to you.
They are going to talk about things like circulation, readership, eyeballs and impressions.  And they may even provide some documentation for you.
That's great – and maybe a good starting point – but impressions don't necessarily translate into responses or leads.
As you make your advertising decisions, you have a choice.  You can believe their sales pitch or you can let actual performance data show you the way.
Discounts, package deals, frequency and last-minute deals
Today, print media reps are willing to go a long way to get you on board.
They carry a portfolio of special deals and discounts.  They offer powerful incentives to sign long-term contracts or upgrade to larger ads.
This is all good – but only if your ads are performing.  And only if you can document that performance.
How can we help?
Are you looking for a complete campaign or do you just need some changes to your current ads?  We're flexible enough to work with you both ways.
To learn more, contact Bob McCarthy at 508-473-8643 or bob@mccarthyandking.com.
We also invite you to check out our Creative Portfolio.