Looking for a practical lead generation
solution that makes sense for you?
Our FREE Blueprint
is a good place to start
Our Lead Generation Blueprint
is a good place to start
'Digital' Direct Mail – anything but old-school
As a standalone, direct mail is a proven marketing channel.
But when you enhance your direct mail marketing with the tools of the Internet,
you take your marketing to a whole new level.
We call it "Digital" Direct Mail – and we can work for you.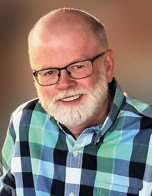 What is 'Digital' Direct Mail?
Hi, I'm Bob McCarthy.
I am a long-time direct marketer, and a big fan of digital marketing.
Like many of you, I have made digital marketing a big part of my own marketing.  But I've also made a big part of my direct mail work.
I don't see direct and digital as mutually exclusive. I see them as collaborative and an important new development in the business of direct response.
If you need help with your direct mail, and more specifically with "digital" direct mail, let's schedule a time to talk.
Bob McCarthy
508-473-8643
"I've known Bob McCarthy professionally for over 25 years. He first helped us develop a B-to-B direct mail lead generation program for our software business. Within 90 days, Bob developed lead programs and internal scripts that allowed us to move from an expensive direct field model to a lower cost inside sales team approach. Our revenues increased while our costs went down."
The Tools of the Lead Generation Trade
We never know what tools we will need for any given client or project.
With lead generation campaigns, we often use multiple marketing tools to generate, qualify, nurture and engage your leads.
Here are just some of them.

Still a powerhouse, direct mail gets the attention of your targeted audience like no other marketing channel.  Targeted mailing lists. Compelling offers. Attention-getting creative. Complete print/mail production.  Detailed response analysis.

Connect with your prospects as they travel around the web. Combine targeted messaging with pay-per-click to produce measurable results. Google Adwords search campaigns. Google Display advertising. Facebook advertising. Retargeting campaigns.

Your prospects and customers are seeking information to help them make smarter buying decisions.  With a strong content marketing program, you will bring more visitors to your website while positioning you as the expert in your field.

Targeted, fast and affordable, email marketing keeps your organization in front of your best prospects with top-of-mind messaging. Penetrating drip email. Responsive email surveys. Engaging lead nurturing. Informative email newsletters.

Reach out and discover what your target prospects are thinking and planning before you engage with them. Direct mail print surveys. Email online surveys. Information gathering. Database building. Lead generation. Lead qualification.

Put in place an automated series of activities to take your prospects through your sales process – from lead generation and qualification to lead nurturing and engagement.  Drip email. Follow-up direct mail.  Retargeting online ads.