Think System. Not Campaign.
Campaigns come and go, but systems stick around forever.
If you need more leads, better leads and a lower cost-per-lead, you need a system like this…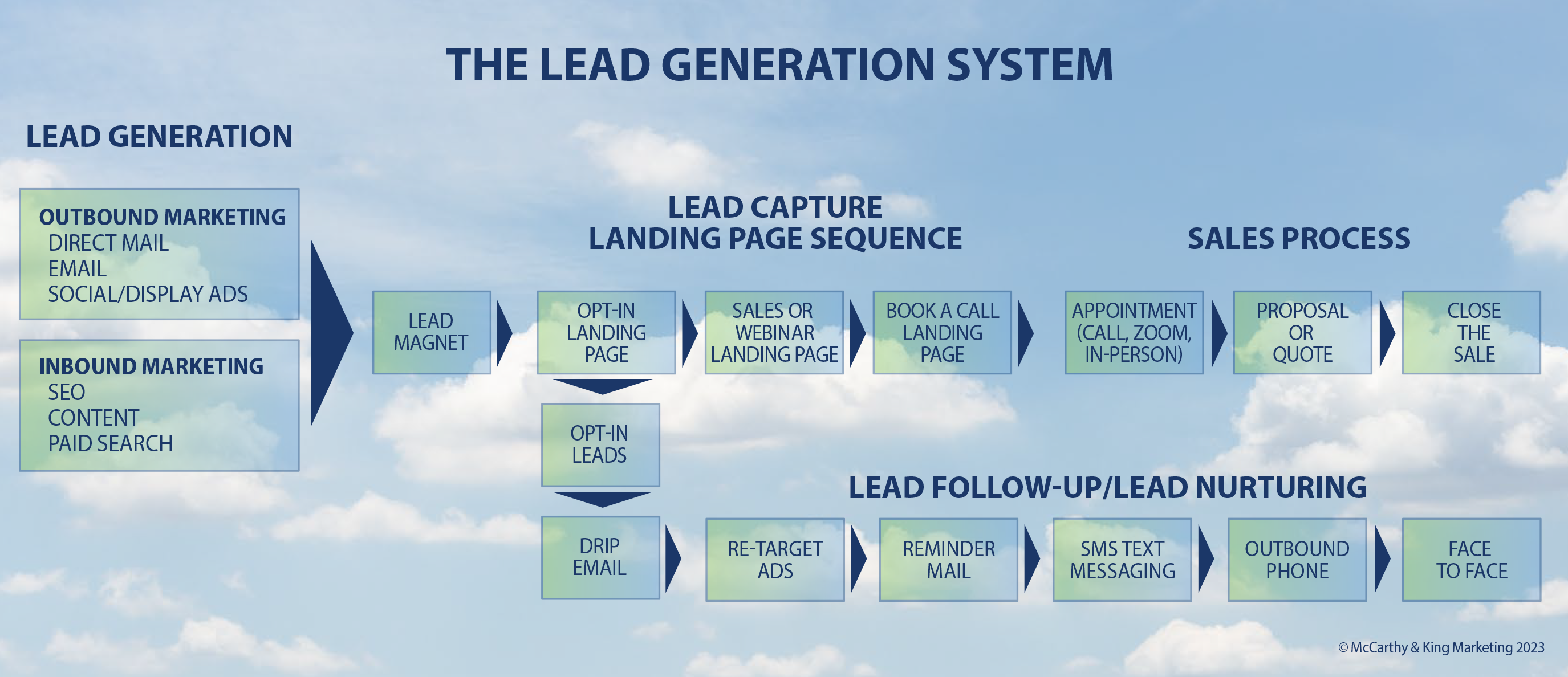 Let us build a Lead Generation System for you
Chances are you are already doing lead generation in way or another.  So keep doing what you're doing.
Just let us help you do it better.
We've been building lead programs for years, and nothing is off the shelf.  Every one of our programs has been custom designed to the needs, budget and existing resources of the client.
Whether you are brand new to lead generation or already have some – or many – of the pieces in place, we can help you.
We don't want to overhaul your existing program. We just want to make it better.
Here's how we can help you build your own lead generation system…
Strategic Planning where we will build a system that makes sense for you

Creative Content where we will create all the materials you need

Ongoing Management where we will oversee the implementation of your system
You can access our services in the following ways:
"I've known Bob McCarthy professionally for over 25 years. He first helped us develop a B-to-B direct mail lead generation program for our software business. Within 90 days, Bob developed lead programs and internal scripts that allowed us to move from an expensive direct field model to a lower cost inside sales team approach. Our revenues increased while our costs went down."
The Lead Generation System – piece by piece …
It starts with your Sales Process
Every business has a sales process. You may not know it or given it much thought, but it exists.
A sales process provides your team a step-by-step overview of how sale is supposed to happen. It also provides a framework from which you can build your lead generation and lead nurturing programs.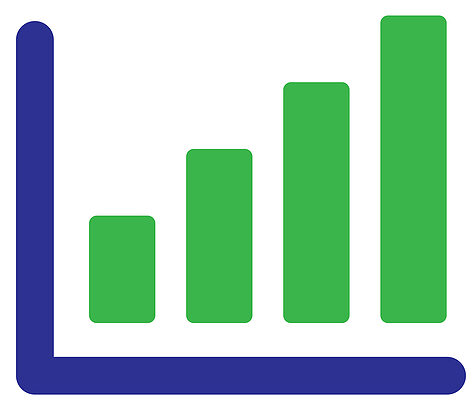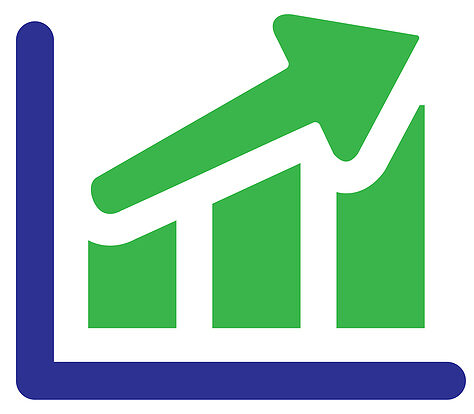 Generate leads from many sources
In today's world, businesses can generate leads from many marketing activities – which are often divided into two groups – outbound marketing and inbound marketing.
For outbound, you take the assertive step of reaching out to your prospects. For inbound, your prospects will be finding and reaching out to you.
Use lead magnets to capture more leads
One way to maximize your response is with a lead magnet. 
Lead magnets are informational offers (like an eBook, white paper, tip sheet or video) that can be used as incentives for generating a higher volume of leads.  If you don't have a lead magnet, you need one.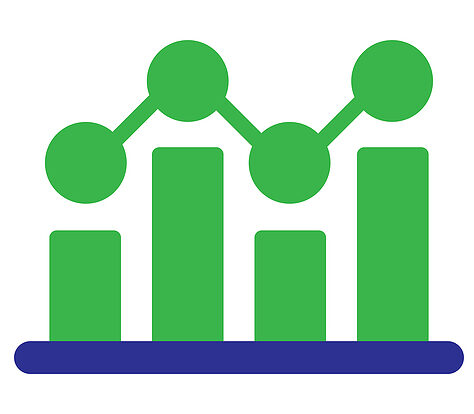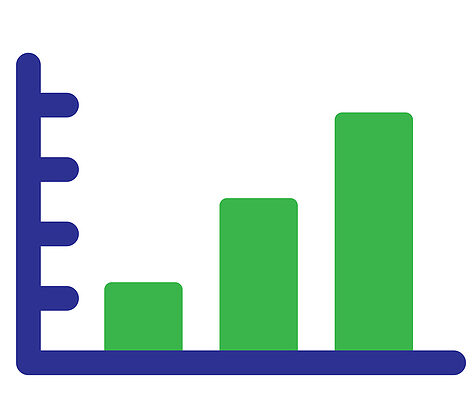 Create a multi-step landing page funnel
Sending your new prospects to a dedicated landing page is always more effective than sending them to your website.
But once they've opted in – and become a lead – why not keep them engaged with a multi-page lead funnel?  Why not move them along your sales process?
Manage your follow-up with lead nurturing
The vast majority of your leads won't close right away, but statistics show these people will buy from someone eventually.
With a comprehensive lead nurturing program in place, you will be able to build on that relationship and be at their doorstep when they are ready to buy.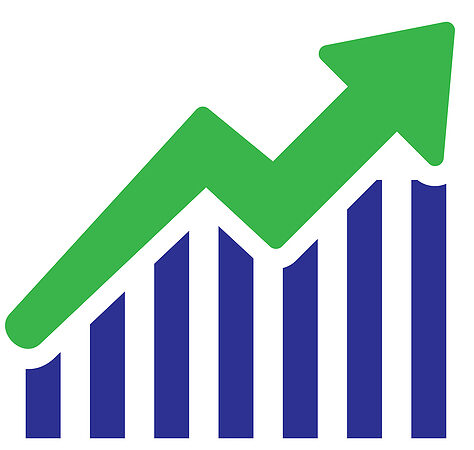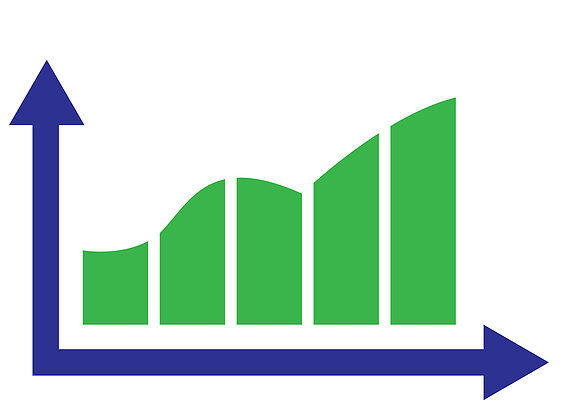 Track and measure everything
A well-oiled lead system needs to be able to track your responses from all sources, and assess every step in the sales process.
This gives you the opportunity to apply meaningful metrics to each program and channel, which in turn allows you to continually improve your performance.
Nothing falls through the cracks
Your lead generation program is no small investment of time or money.
But if you have a program that stays in touch with your leads over the long haul, you can be sure that those leads never fall through the cracks – and that will protect your investment.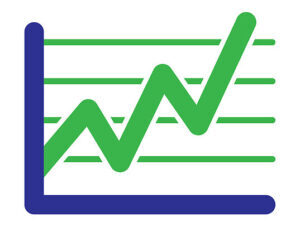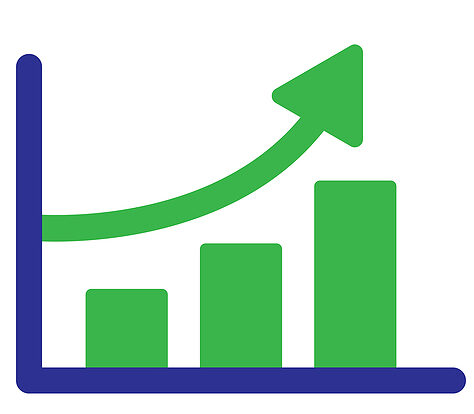 Let's walk you through the system
Click on the button below to schedule a free Zoom strategy session where we will walk you through every step in the lead system process.
FREE Strategy Session
Looking for ways to improve your lead generation efforts?  We might have a few ideas for you.
We offer a FREE 60-minute Strategy Session (via Zoom) where we will take time to learn about you, your business and your sales/marketing needs. We will then walk you through the entire lead generation system focusing on those parts that are most relevant to you.
There's no obligation. It's just an opportunity to get to know each other, and hopefully give you some ideas for moving forward.