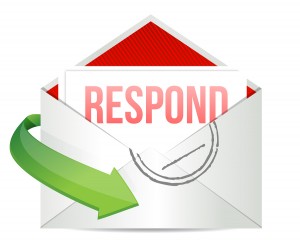 When direct mail became a mainstream marketing channel for the largest brands back in the early 80's, many advertising agencies jumped on the bandwagon and started to offer direct marketing services.
It was a natural extension for them.
They were already creating print advertising.  All they needed to do was reconfigure the same creative approach for the mail, right?
(Similarly with the advent of the Internet, many ad agencies started offering website services. Again, their approach was to apply brand advertising to website development.)
The results (in both cases) were dismal.
Traditional awareness, or brand, advertising doesn't work in direct mail (or on websites either).
Direct mail isn't ruled by impressions, focus groups or recall rates.  It's ruled by response which, in most cases, translates into leads, qualified leads and sales.
In my view, direct mail should be seen as another touch in the sales process.
And by touch, I don't mean a "just checking in" type of touch.  I mean a touch that moves the prospect to the next step in the sales process.
A lead generation touch that pushes the prospect to raise his hand to say "I'm interested."
A lead qualification touch that asks the prospect to answer questions related to your best customer profile.
A high-interest touch that invites prospects to attend a seminar or webinar.
A sales-ready touch that invites prospects to a free trial or to request a free audit or review.
It's so easy to mistake direct mail as another form of advertising because the process for creating the two are very much the same.
But their objectives are very different.  One wants to give you exposure.  The other wants to give you leads.
Written by Bob McCarthy
===========
Are planning a direct mail campaign?
Your list and your offer will always be the most important of the process.
But then you need to choose a format.  We can help.  Click here to choose a direct mail format.