Planning a Direct Mail Campaign?
Here's how we can help.
On one level, direct mail is a very simple process.  You write a letter, stuff it in an envelope, slap on an address and a postage stamp and drop it in the mail. 
But I think most marketers and business owners understand it's not that simple – not if you want to generate leads and sales. 
Here's how we would approach your direct mail campaign:
Direct Mail Math – does it makes financially to use direct mail?
Response Rate Expectations – consider potential response under different list/offer scenarios
Audience Profile – define your target audience by demographics, behavior and location
Mailing List Selection – best match to your profile
Direct Mail Format Selection – based on factors beyond personal preferences
Offer Strategy – has the greatest impact on your response rate
Response Channel Planning – make it easier for prospects to respond
Core Messaging – identifying the strongest selling points
Creative Development – copy and design
Testing Strategy – start with the big items
Print Mail Production – specifications, budgets and schedules
Lead Nurturing Funnel – drip email sequences
Response Tracking & Adjustment – planning your next move
Direct mail requires no small investment and no guarantee you will generate enough response to cover your costs.  But we believe we can give a realistic expectation of response and your best chance for a successful program. 
Our Services & Pricing
Direct Mail Planning & Supervision
In planning your direct mail campaign, we will address key factors in your direct mail campaign including mailing list research, offer strategy, mailer format selection, response channel planning, testing strategy and print/mail budgeting.    Fee:  $1,200
Direct Mail Audit & Recommendations
If you already have a direct mail campaign in place but would like to explore ways to improve results, we will review your program and offer specific recommendations for each step in the direct mail process.  Fee:  $1,200
Direct Mail Creative
This starts with the selection of a mailer format.  Direct mail offers many formats (and we can help with all of them), but we focus on three of the more common formats –
Letter Package (1-2 pg letter, reply card, #10 window envelope
Survey Package (1-2 pg survey, #9 reply envelope, #10 window envelope
Jumbo Postcard – 6×11 inch postcard
Fee:  $3,000 for any one of the above formats; other formats or specifications will be quoted.
Direct Mail Production
Production makes up the largest part of your budget.  It is based largely on the mailer format you use and the quantity.  Production covers four main elements:
Mailing list rental or purchase
Printing services
Addressing and mailing services
Postage
To give you some sense of your production costs, here are approximate all-in costs for each of the three formats discussed above.

Related Services
It's important to remember direct mail doesn't work in a vacuum.  There are other services that could be helpful to your success.
Lead Magnet
A lead magnet is the term we use to describe an informational piece of content – a how-to guide, a special report, a whitepaper, a checklist, you get the idea.  We use lead magnets because they can be very appealing to your target audience – and, as a result, can improve your direct mail results.  We can help you create your own lead magnet or we can revise/update materials you already have.  Fee:  Ranges from $1,500 to $5,000 depending on complexity and length.
Landing Page
If you want people to respond online, don't send them to your home page.  Send them to a dedicated landing page where the focus will be on conversion.
Lead Capture Page – this first step in your landing can be a simple form or a more extensive message (even a video) to encourage more conversions.  Fee:  $400 for a simple page.
Follow-Up Sales Page – after they fill out the form, take them to a sales page where you can deliver a longer presentation of your products or services.  Fee:  Ranges from $800 to $2,000.
Lead Nurturing Funnel
Now your leads are inside your funnel and it's time to start nurturing.  We offer several tactics to build that new relationship.  Fee:  For managing your funnel: $300 per month
Introductory Drip Emails – suggest at least four emails delivered over the first two weeks.  Fee:  $1,200 to create a series of four emails
Ongoing Evergreen Emails – suggest at least four emails spread out (and repeated) over many months.  Fee:  $1,200 to create a series of four emails
One-to-One Direct Mail – postcards and letters prepared in advance but delivered on demand – to one or many.  Fee: $400 per format template
Retargeting Ads – display ads delivered to previous responses and others who visited your website.  Fee: $400 for one series of ads plus pay-per-click costs.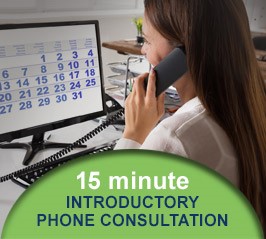 If you'd like to discuss an upcoming campaign – or if you're looking for ways to improve an existing mailing program – call us and let's schedule an introductory call.