Services – Campaigns
Complete, end-to-end direct mail and email campaigns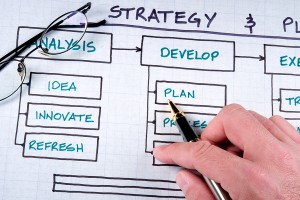 If you're planning to use direct mail and/or email, we can handle that campaign for you.
We provide a complete, end-to-end solution for campaigns designed to generate more leads, higher conversions and a steady flow of new customers.
Our Campaign services include:
Strategic Planning
List Research/Acquisition
Offer Strategy
Creative Services
Print/Mail Production
Email Deployment
Landing Page Creation/Hosting
Response Tracking & Analysis
Integrated campaigns designed to expand your reach
A solo direct mail or email campaign works, but what works better is a combination direct mail and email campaign that is enhanced by online advertising and retargeting advertising.
Direct Mail + Email – we often think of direct mail and email as competitive.  Why not  make them collaborative?  We can time your email so that it arrives just before or just after the mailer is delivered.
Online Banner Advertising – online advertising is always a good idea, but what if you could target the same people you're reaching with your direct mail and email.  Our targeted banner advertising can expand your reach.
Retargeting Advertising – 95% of the people who visit your website will leave without taking any action.  Retargeting keeps your message in front of those people with banner advertising.  Your ads will follow these past visitors around the web after they leave your website or landing page.
How we work with clients
We work collaboratively with all of our clients. Because of our experience, we will have our own ideas on how to approach your campaigns – and we won't be shy in presenting them. But you are the final decision-maker. And we will respect that.
Our proposals will be divided into three sections:
Program supervision – our fee to plan and manage your campaign
Creative services – our fees to write and design the necessary campaign components
Production services – out-of-pocket expenses needed to deliver the campaign

in direct mail – list rental/purchase, printing, mailing, postage
in email – list rental/purchase, deployment costs
How to get started
Before you commit to a Campaign, we have a process in place to help us get acquainted and provide you with a clear understanding our services and costs.
Start by contacting us to schedule an introductory phone call.  (Contact Bob McCarthy at 508-473-8643 or bob@mccarthyandking.com)
During this call, we'll review your campaign goals, needs and expectations.
After the call, we'll prepare a written overview of our recommendations and strategic approach
After you read our overview, we'll schedule another call to get your feedback on our recommendations
Finally, we'll prepare a campaign estimate for your approval.