Services – Programs
A collaborative month-to-month marketing relationship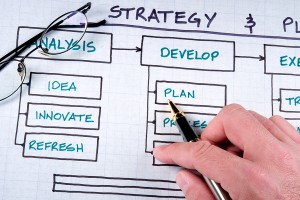 Programs is a service designed for companies that need more than a single project or campaign.
Clients typically have an ongoing need for one or two marketing tactics, or wide range of marketing tactics.
The month-to-month relationship gives us the opportunity to learn more about your business and make recommendations along the way.
From a financial standpoint, this service provides you with a more consistent expectation of costs for a fixed period of time.
Put our expertise on your marketing team
It doesn't make any difference how big your marketing team is.  There will come a time when Programs could make sense for you.
You can use our services when your marketing team is at full capacity, or when your marketing team needs some expertise from the outside.
We work with companies of all sizes – even those with no marketing person on staff.
What we bring to the relationship
The nature of our relationship – and the services we provide – will depend on what you need.
Here are are some the marketing services we can provide:
a series of direct mail campaigns
a series of email campaigns
a month-to-month paid search program (Google Adwords)
a month-to-month online advertising program
a month-to-month print advertising program
a month-to-month website content expansion and SEO/Social
or any combination of these marketing activities
Very often, we also help out on smaller assignments not listed here.
How we work with clients
We work collaboratively with all of our clients. Because of our experience, we are bound to have our own ideas on how to approach your projects – and we won't be shy in presenting them. But in the end, you are the final decision-maker. And we will respect that.
How much work we do – and how much we charge – will vary from client to client depending on the level of need.  However, every program will be structured as follows:
Program supervision – a month-to-month fee for a fixed period of time
Creative services – individual projects estimated and invoiced separately
Production services – out-of-pocket expenses needed to deliver projects and campaigns

in direct mail – list rental/purchase, printing, mailing, postage
in email – list rental/purchase, deployment costs
in paid search – pay per click costs
in online advertising – pay per click or pay per impression costs
in print advertising – media costs
The commitment level for a Program is typically six months.
How to get started
Before you commit to a Program relationship, we have a process in place to help us get acquainted and provide you with a clear understanding our services and costs.
Start by contacting us to schedule an introductory phone call.  (Contact Bob McCarthy at 508-473-8643 or bob@mccarthyandking.com)
During this call, we'll review your goals, needs and expectations.
After the call, we'll prepare a written overview of program services and our strategic approach.
After you read our overview, we'll schedule another call to get your feedback on applicable services.
Finally, we'll prepare a program estimate for your approval.
During the course of our engagement, we will provide you with individual project estimates as needed.