Services – Strategy & Creative
Direct response strategy, copywriting and/or graphic design services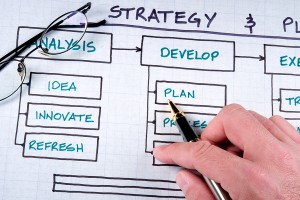 For clients who manage their own direct mail and email campaigns, we offer our strategy and creative services on a project basis.
Let us help you generate more leads, higher conversions and a steady flow of new customers.
We'll create your direct mail (letter packages, postcards, self-mailers), emails, landing pages as well as any other marketing support materials you may need.
But our services are more than just writing and design.  We also bring our background in direct response to your project so you are getting the best chance of generating a response.
We've been creating direct response – mostly direct mail – for more than 30 years.
Here's what our services include:
Strategic Planning
Offer Strategy
Format Selection
Message Creation
Copywriting
Graphic Design
Landing Page Creation
Post-Campaign Analysis
How we work with clients
We work collaboratively with all of our clients. Because of our experience, we will have our own ideas on how to approach your campaigns – and we won't be shy in presenting them. But you are the final decision-maker. And we will respect that.
Our proposals are typically all-inclusive meaning you'll get one estimate for strategy, copy and design.
With your approval, we will begin to develop an initial design – generally a couple of versions for your review.  Based on the feedback, we will develop the mailer more completely including finished copy and design.  You will then have an opportunity to revise any part of the mailer before it is finalized and sent to your printer.
How to get started
Before you commit to a Campaign, we have a process in place to help us get acquainted and provide you with a clear understanding our services and costs.
Start by contacting us to schedule an introductory phone call.  (Contact Bob McCarthy at 508-473-8643 or bob@mccarthyandking.com)
During this call, we'll review your campaign goals, needs and expectations.
After the call, we'll prepare a written overview of our recommendations and estimate.
With your approval and initial deposit, we will begin work.