Can 'small quantity' direct mailings work?
McCarthy & King Marketing creates and produces direct mail campaigns in both large and small quantities.  There is no minimum when it comes to mailing quantity.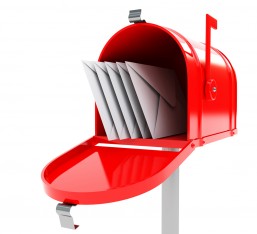 Many companies sell their products or services to very small and narrow niche markets – and they wonder if direct mail marketing can actually work for them.
Understandably, they see themselves as being very different from those organizations that mail millions of pieces every year.
And they are different.
But direct mail can work for small quantity mailings too.
Here's how:
When you mail large quantities, direct mail is mostly a numbers game.
You cast a wide net to your target market and wait for the responses to come in.  You know that a response rate of 1 or 2% can yield some pretty large numbers – more than enough in most cases to satisfy a lead-hungry sales team.
With smaller quantities, however, you focus less on the response rate and instead use direct mail as part of a multi-touch campaign that may also include email, telephone and face-to-face meetings.
On-demand printing
In the old days, we were very limited in what we could print in small quantities.  The upfront print-prep costs made it too expensive.  If we wanted to do small quantity mailings, we would print a larger quantity, then stockpile the mailers for periodic drops.
Today, thanks to on-demand printing, we can produce full color, high quality mailings in the smallest quantities – even if you only need to reach 100 people.
So don't let your audience size dictate whether to use directd mail marketing.