Speaking engagements – Bob is available to speak at your next event
Practical, hands-on direct response and digital marketing advice delivered through presentations, workshops and more.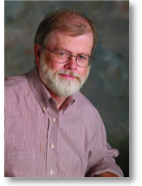 For more than 30 years, Bob McCarthy has helped small businesses with his marketing expertise.
As a direct response copywriter and consultant, he has helped to implement dozens of lead generation direct marketing campaigns.
As a direct marketing instructor, he spent 10 years teaching direct marketing strategy to marketing executives through Bentley University's Direct Marketing Certificate Program.
He is now available to speak to your organization on a variety of topics related to marketing, direct response marketing, lead generation and online web marketing.
Presentations adapted for your organization
What kind of presentation are you looking for?  An instructional workshop, full-day training or a light talk at a luncheon or dinner meeting?
Bob will put together a presentation just for you, your group's interests and your time slot.
Seminars/Webinars
Workshops
Conferences/Trade Shows
Luncheons
Dinner Meetings
FREE presentations for membership organizations and trade associations.
For local membership organizations (local meaning southern New England), Bob will speak for free when available.   Travel and hotel expenses would be required for events elsewhere.
PAID presentations for business organizations
For businesses (and non-profits), Bob will develop a presentation specifically adapted to the needs of your organization.
Fee structure includes:
Half-Day Workshop $2,500  (non-profits $1,500)
Full-Day Workshop $4,500  (non-profits $3,000)
Two-day Workshop $8,000 (non-profits  $5,000)
Speaking Topics
Step by Step Lead Generation & Lead Nurturing
One-Funnel Marketing – an integrated approach
Step by Step Direct Mail Marketing
Creating an Offer Strategy
Direct Mail & Email List Research
How to Select the Right Direct Mail Format
Making Snail Mail Work:  13 Lessons in Direct Mail Strategy
Email Marketing for the Sales Process
Content Marketing – The Secret to SEO
Book Bob
To learn more or to schedule Bob for a speaking engagement, contact him at 508-473-8643 or bob@mccarthyandking.com.