Thanks for your interest. Here's the guide …
CLICK HERE to download your copy of "The Lead Generation Blueprint."
I think it goes without saying (but I'll say anyway), if you need to sell, you need to know about leads and lead generation.
Unless you're content with just calling everyone, you know it's much more effective if you can call people who have (1) shown an interest, AND (2) met your customer qualification criteria.
We use a variety of tactics to help you generate and qualify your sales leads, and then more tactics to help your nurture and engage those leads – as you will see below.
Choose your sales path …
You may not use the labels we have here, but the fact is every business uses either Outbound or Inbound Marketing to generate leads.
Ideally, you want to do both.
Outbound Marketing produces short-term results
Inbound Marketing produces long-term results
Lead Nurturing keeps you top-of-mind forever
Not sure which path is right for you?  Let's schedule a time to walk you through it.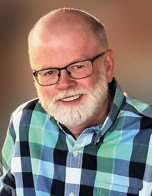 Ready to Talk?
I hope the information above was helpful, and you were able to find an option that fits your needs.  If you'd like to discuss your direct mail plans, please use the button below to schedule an introductory phone call or Zoom meeting.  I look forward to hearing from you.
Thanks,
Bob McCarthy