Looking for new customers?

Let's build a Sales Lead System that generates
a steady stream of qualified leads every week.
Download our FREE report, Generating Sales Leads

Think Marketing System
Turn Your Direct & Online Campaigns
into One Automated Marketing System

Marketing campaigns are a good start, but they come and go.  Some succeed.  Some fail.  Few repeat. Most get replaced by new campaigns creating an endless and unproductive cycle of trial and error.
For real sales success, you need a marketing system –
a system that generates a consistent flow of top-of-funnel leads …
a system that captures leads from many sources – both online and offline …
a system to keeps you in touch with your leads until they are ready to buy …
a system that tracks and measures response all the way through your sales process …
a system that uses response data to leverage your best marketing efforts.

Let's Build a Marketing System for your Organization
Direct Marketing
 
Online Marketing
 
Funnel Marketing
You can't beat the power of one-to-one targeted marketing using Direct Mail, Cold Email and our Lead Surveys … more
Put your message in front of  online visitors with paid search ads (Adwords) and display ads  (on Google and Facebook) … more
Those leads cost your money. Don't let them fall through the cracks. Stay in touch with everyone who enters your  funnel … m

ore

"I've known Bob McCarthy professionally for over 25 years. He first helped us develop a B-to-B direct mail lead generation program for our software business. Within 90 days, Bob developed lead programs and internal scripts that allowed us to move from an expensive direct field model to a lower cost inside sales team approach.
"Our revenues increased while our costs went down."
Chuck Page, COO
Darling Consulting Group

Looking for a Marketing Partner?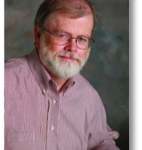 When I started my career in direct marketing many years ago, life was a lot simpler.
We would run a direct mail campaign and when the leads came in, we would toss them over to sales.  And that would be the end of it.
Today, thanks to technology, life in marketing got more complicated.  We have more tools, more applications, more platforms, more options.
Most importantly, we have more control.
Now when leads come through the door, we have the ability to manage those leads, to stay in touch, to nurture, to engage, to build relationships and prevent occasional leads from falling through the cracks.  Sales still does its thing, but we stay involved – and we're able to make sales more efficient.
In the chart above, I've tried to illustrate how our individual marketing campaigns can be set up as part of a marketing system.  I offer it as a framework for everything you (or we) do.  I realize I might be getting ahead of myself.  You may be here because you just want to get a campaign started.  And I'm happy to help you with that.  But I want you to also keep an eye on the big picture – and understand how all this fits together.
If you'd like to discuss a project – a single campaign or a full marketing system – call me or send me an email.
Bob McCarthy
508-473-8643
bob@mccarthyandking.com

Let's get started with a FREE Strategy Session
Do you have a new campaign on the drawing board?  Are you trying to understand why a past campaign didn't work?  Would you like to develop a more comprehensive marketing system?
Let's schedule a 60-minute Strategy Session with Bob McCarthy.
Click here or call 508-473-8643 or send an email to bob@mccarthyandking.com
==============================================================================