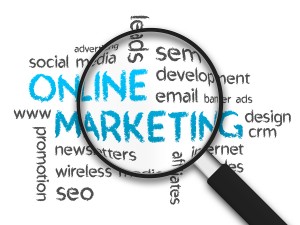 We can always think of some reason not to do a particular marketing program.
"Not enough money" and "not enough time' are the most common.
With Remarketing, those excuses won't fly.
What is Remarketing?
Remarketing (also called Retargeting) is an advertising campaign designed to reach people who have previously visited your website.
Most people are familiar with Remarketing because they have been Remarketing targets (recipients) themselves. In fact, we've all been there.  You visit a website and over the course of 30 or 60 days weeks later, no matter where you go on the web, you see ads from that same company.  A little creepy, yes, but very effective.
Remarketing can be set up on the Google Adwords platform.
By setting up a tracking code on your website, Google will keep track of everyone who visits your site – or individual pages of the site – and will continually send your advertising to those visitors after they leave your site.  You should note that Google knows who these people are, but you don't.
Why everyone needs Remarketing
You have invested your time and/or money in getting visitors to your website.  No matter how many people actually visit your site, you don't want to waste that investment.
Unfortunately, most of those visitors will leave without ever contacting you.  They will look around, get the information they need and move on.
Even if you are set up for lead capture, the vast majority will still leave without filling out a form.
Remarketing helps you to protect your investment.
The benefits of Remarketing
It's pay per click. You pay nothing until someone actually clicks on your ad.  Your ad could be seen dozens of times by your past visitors, but until they click on your ad, there is no cost.
You can limit your budget. Set your daily budget and/or cost per click to any amount you want.  Change it any time.  Pause it any time.
You're targeting highly engaged prospects. Anyone who visits your website has to be pretty good prospect – at least from an interest standpoint.  Remarketing focuses exclusively on that audience.
It runs on auto-pilot. Set it up once and you're done.  But you don't want to forget it.  There are many things you can do to improve performance.  You can add or change your ads, adjust your bids, refine you audience segments and continually manage your account.
Remarketing is a business essential
In today's world, every business needs a website.  Although we advise clients to continually add content to their websites, many don't have the time or budget to do that.  But their websites remains intact. They run 24/7 and continue to provide information to visiting prospects.
A Remarketing program takes your website that extra step by continuing to advertising those who have demonstrated an interest in what you offer. To us, that makes it a business essential.
——————
Need help in setting up your own Remarketing program.  Contact Bob McCarthy at 508-473-8643 or bob@mccarthyandking.com.
Our Remarketing programs cover everything – the platform, the ad creation and the landing pages