Learn more about McCarthy & King Marketing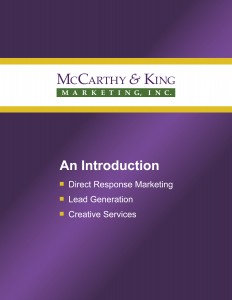 We know it takes a while to browse through a website so we put together this brief (18-page) document to give a quick introductory snapshot of our business.
We've tried to include everything you might want to know about us – our services, engagements, past clients, projects, case studies and credentials.
Of course, we hope you'll spend time browsing the website too.
Download our introductory brochure
Just complete the form below for an immediate download.