Get started with our Kitchen and Bath done-for-you marketing program
Kitchen and bath business owners have little time to plan, create and execute various marketing campaigns.  And marketing is changing so fast, there is no way to can stay up to date on everything that's new.
Kitchen and Bath Marketing is a "done-for-you" marketing program that includes individual marketing programs and a starter program that integrates any of our services.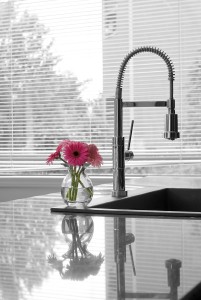 Measurable Marketing Programs for Distributors, Dealers and Designers

Request a FREE 30-minute Strategy Session
**********************************************
Download a FREE copy of
The Kitchen & Bath Marketing Handbook


**********************************************
Choose just the services you need – or use our bundled package
1-Direct Mail Postcards
Reach your best prospects – the people most likely to buy what you sell – with targeted direct mail postcards.  Target your mailing to any demographic segment or saturate the entire marketplace.  Select by zip code or neighborhood.  Choose from three postcard sizes and mail any quantity at any time.
2-Email Marketing with Constant Contact
Stay in touch with prospects and customers alike with an email marketing system on the Constant Contact platform.  Build your list of opt-in contacts.  Create one or more designed email templates. Then launch your email campaigns in minutes.  Save time by putting your campaigns on auto-pilot.
3-Google Search with Adwords
Put your ad in front of people who are actually searching for businesses like yours.
4-Facebook Advertising
Expand your reach with paid advertising to targeted Facebook users.  Create an ad or series of ads and connect with Facebook users that match your audiene profile – by demographics, interests, behavior and location.  Track all clicks and measure each ad's effectiveness.
5-Google Banner Advertising
Build an advertising campaign on the Google Display Network.  Create an ad or series of ads and place them on websites that target your best prospects.  Select by demographics, behavior and location.  Pay only when someone actually clicks on your ad.
6-Past Visitor Remarketing
When visitors leave your website, stay in touch with a Past Visitor Remarketing campaign.  Create an ad or series of ads and continue to push your ads to those visitors as they go elsewhere on the web.  With the right message and offer, you might just bring them back again.
7-Website Marketing
Your website is the face of your business.  But your website should do more than just look good and provide information.  It should also help you generate leads.  We can help you with that.  We can show you how to increase website and convert that traffic into leads.  Or we can create website for you.
Learn more about our Lead Generation Program.
To learn more or to find out how we might help you with your lead generation, contact Bob McCarthy at 508-473-8643 or bob@mccarthyandking.com.
Read Bob McCarthy's article in
Kitchen + Bath Business (K+BB) Collective
Referral Marketing:  Six Steps to Building a Referral Network