Build your audience with Kitchen and Bath Website Marketing
Even if you already have a website, our Kitchen and Bath Website Marketing program will help you build your audience, grow your traffic and generate qualified sales leads.
We provide website design and development, but even if you don't need that, we can help you search engine optimization, local search and social media to improve your rankings on the search engines.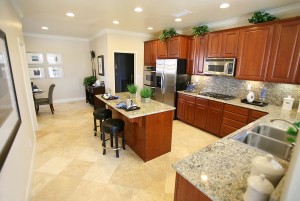 Measurable Marketing Programs for Distributors, Dealers and Designers

Request a FREE 30-minute Strategy Session
**********************************************
Download a FREE copy of
The Kitchen & Bath Marketing Handbook


**********************************************
Websites should do more than just look nice
Website marketing focuses on everything related to your website and the business it brings in.  The service covers four areas of which are optional):
Your Website
SEO (Search Engine Optimization)
Local Search
Social Media
Your Website
If you are happy with your website, we won't do a thing.
However, if you're looking for a new website or if you just want to add pages or improve what you have, we can help.
We provide full-service website development with creative concepts, writing, web design, web development and web hosting.

SEO (Search Engine Optimization)
Search Engine Optimization (SEO) is a term to describe the strategy and techniques needed to get your website ranked high on Google, Bing, Yahoo and the other search engines.
This is known as "organic" search, or free search, because unlike Google Adwords, you cannot pay your way to the top.
Google alone determines whether your website and web pages are relevant to the search based on a number of factors which include keyword match, on-page optimization, meta-page optimization and inbound links from other websites.
What can you do to improve your rankings?  You can do the things mentioned above – and then you can provide content on your website that provides answers to questions your community is likely asking.
This is one of the reasons many business owners and marketers start blogs.  Blogs provide a format for creating new content that appears on your website – where you can answer those questions.  A blog is not essential, however.

Local Search
Separate from search engine optimization, local search involves getting your website listed on the local search platforms for Google, Bing and Yahoo.
With your local search account in place, the search engines will highlight you among other local businesses for certain keyword inquiries.  Often local search results will appear at the top of the page and may even appear on a local map.

Social Media
Clearly social media is the rage these days in marketing.  And yes, there are some people who are building their businesses around social media.
But the vast majority of businesses are using social media not as a centerpiece of their marketing but as a support vehicle for sharing and spreading the word.
Even if you don't intend "get social" yourself, you can still build a social presence with major networks and over time use those networks to expand your reach.
As a starting point, you'll want to create accounts and business pages for Facebook, Twitter, LinkedIn and Google+.   Your social media activity will ultimately improve your rankings on the search engines.

Learn more about Website Marketing
To learn more or find out how we can bring Website Marketing to your business, contact Bob McCarthy at508-473-8643 or bob@mccarthyandking.com.
Read Bob McCarthy's article in
Kitchen + Bath Business (K+BB) Collective
Referral Marketing:  Six Steps to Building a Referral Network