Get the book
– it's FREE
And learn how to market your kitchen and bath
business – both online and offline.
Kitchen and Bath lead follow-up – short-term and long-term lead nurturing
If you are using lead generation, you also need lead follow-up.  Most leads don't convert into customers right away.  Most take many weeks or months before they are ready to buy.  With a short-term and long-term lead follow-up program in place, you can be sure you'll "top of mind" when they are ready.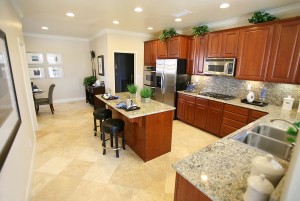 Measurable Marketing Programs for Suppliers, Distributors, Dealers, Designers and Remodelers

Request a FREE 30-minute Strategy Session
Stay in touch and nurture those leads every step in the sales process
The division of responsibility used to be very clear.  Marketing was in charge of generating the lead.  Sales was in charge of following up.
That still exists in some companies today.  But in most organizations, the roles have overlapped.
Today, marketing is actively involved in the lead follow-up process.
Thanks to the availability of email, marketing has the ability to stay in touch with all leads throughout the sales process.  This helps to ensure consistent contact with all leads – regardless of what the sales people are doing.
We offer two lead follow up programs
a short-term email campaign designed to quickly solidify the relationship with new leads
a long-term email campaign that continues to reach your leads over many months or years.
Short-Term Lead Follow-Up
This is typically a series of emails that go out to new prospects on a pre-arranged schedule.  The goal is to build upon the new relationship with a series of messages designed to connect with the prospect.  These emails are pre-scheduled and delivered automatically over a 1-2 month period.
Single track vs. multi-track emails. 
Single track emails are used when one series of emails works for all new incoming leads.  Multi–track emails are needed when you have different messages for different products or services you offer – or if you want to different emails for later stages in the sales process.
Long-Term Lead Follow-Up
Long-term lead follow-up can take many forms.  It can be
a newsletter
a product showcase
a Q&A
a problem/solution
an interview
a how-to video
or any other item of interest.
The key is to develop calendar – with assignments and deadlines.

Learn more about our Lead Follow-Up Program.
To learn more or find out how we can bring lead follow-up to yor business, contact Bob McCarthy at 508-473-8643 or bob@mccarthyandking.com.
Read Bob McCarthy's article in
Kitchen + Bath Business (K+BB) Collective
Referral Marketing:  Six Steps to Building a Referral Network